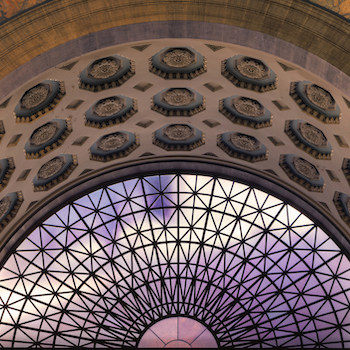 Waterville, Maine, a city of less than 17,000, recently found itself in an unenviable position. Like many small cities in the Northeastern US, the economic powerhouses of the region – textile and paper factories – began to close in the 1990s. Those closures meant fewer jobs, dollars, and opportunities in the region.
But a few years ago, Colby College chose to get involved, and now Waterville is undergoing an exciting transformation. In a video produced by the Chronicle of Higher Education, Colby President David A. Greene explains why the college felt a responsibility to give back to the city that ensured Colby's future one hundred years prior.
Since 2016, Colby has led a coalition of city leaders, nonprofit organizations, and businesses, all with the specific focus of rejuvenating the region. Working together, they created a strategic plan that called for greater residential density and more economic investment. Whether it be real estate, capital funds, or people, Colby has dedicated a tremendous amount of resources to the project. For example, Colby purchased a number of properties on main street and in 2018 built a 200-student dorm in downtown Waterville. It also purchased a major property on main street to transform it into a center for the Arts. Further, Green convinced a software firm, Collaborative Consulting, to expand into Waterville, adding new jobs and business to the area.
The plan is still ongoing, and visitors will still find some vacant shops from earlier years. But month by month, things are starting to look up.
To find out more, watch the video, or read this 2016 article in the Boston Globe.
AGB believes that colleges and universities can demonstrate the value of higher education in all its forms. There are innumerable ways that boards can consider how colleges and universities might communicate the broad value of higher education; how might the board elevate these efforts at your own institution?
Share on LinkedIn