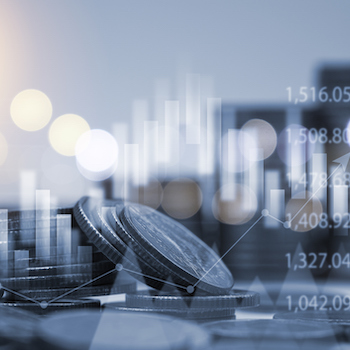 Some things are certain: death, taxes, and the key to wise investing—buy low and sell high. Although we all agree that buying low and selling high produces a great return on your investment, it's important to unpack the environment that's often in play when the market is low. Uncertainty and risk tend to drive a market low, which then creates the optimal time to invest. Therefore, maximizing ROI requires investing at a time when risk and uncertainty are peaking.
In 2020, higher education finds itself dealing with historic levels of uncertainly and risk. Given the day-to-day questions around student behaviors, the health and safety for the campus community, and budget implications, we are likely at or near the buy low point. But will colleges and universities accept the uncertainty and risk that go hand-in-hand with smart investing?
What does your institution need to do to be a "Savvy Investor"?
No doubt it is difficult to invest when conditions are at the low point, but as every savvy investor will tell you, reward rarely comes without risk. And right now, being bold can reap significant rewards.
However, investing wisely requires intelligence, analytics, and strategy. Where should you make your big bets? Which risks are ripe for ROI instead of likely pitfalls?
RNL believes there are five key areas that are essential for institutional sustainability now and into the future.
Revenue
What's the real tuition and enrollment potential of your online portfolio? Which programs have the greatest ROI? Answering these questions will go a long way to improving the fiscal health of your institution.
Enrollment
To be competitive for the students you want and to maintain a healthy enrollment funnel, you need a modern digital recruitment infrastructure. This analysis looks at lead generation, application cultivation, and how you can target the right students for your institution or program.
Academics
Now more than ever, institutions need to provide the right number of online courses and deliver an online course experience that exceeds student expectations (especially if you want to maintain healthy tuition levels). This part of the analysis reviews program design, instructional design, and academic and faculty support services.
Delivery
COVID-19 showed the need for campuses to shift between online and hybrid delivery. Students now want the option to shift seamlessly between modalities and will expect that ability going forward. It's important for institutions to maximize their LMS capabilities and their technology stack to optimize their online/hybrid offerings.
Yield
Do you have the right structures in place to reduce enrollment melt and increase persistence and completion? Having as robust of a student success support system for online learners as you do for in-person instruction is a must for long-term enrollment success.
If you are interested in exploring ways RNL can help you assess these key areas, and grow your graduate and online enrollment revenue, please CONTACT RNL. We can talk about your goals, challenges, and steps you can take to move forward.
Related Resources
With Thanks to AGB Sustaining Champion – RNL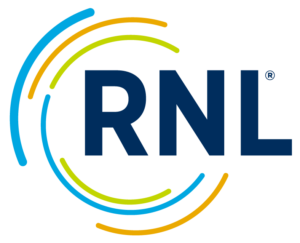 Dawn Hiles
Senior Vice President
RNL
dawn.hiles@ruffalonl.com
Opinions expressed in AGB blogs are those of the authors and not necessarily those of the institutions that employ them or of AGB.
Share on LinkedIn