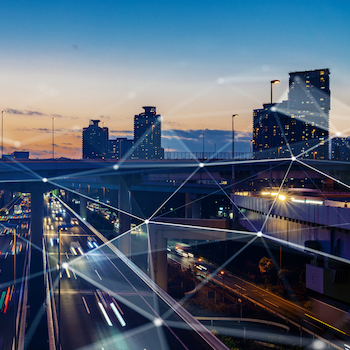 Heather Fehn was exhausted. The longtime chief of staff and board secretary for The College of New Jersey (TCNJ), like most in her position in the late 1990s, prepared paper packets for board meetings. She duplicated them, collated them, and distributed them via U.S. mail. "We weren't able to be very responsive to the needs of the board or the institution by doing that," she admits.
Fast-forward 25 years, and Fehn now works with a board that embraces modern board portal technology and has no complaints about the process. The transition (with a homemade board portal in between) was seamless for TCNJ board members. "I did not get one question from a trustee about how to access their materials," she says of the transition period. "It's been a success story for us and continues to serve our board well."
During a recent AGB webinar, Fehn and Northeastern University Board Secretary Camille L. Kluttz-Leach, JD, PhD, discussed their modern board portal usage with Matt Maxwell, senior consultant for AGB OnBoard, and an audience of about 65 participants. Here's what they shared about their transition to a board portal and why other boards that are thinking about making the switch shouldn't be timid about doing so.
Switching Systems Isn't a Heavy Lift 
Of the approximately 65 webinar participants, 55 percent said they currently use a third-party provider for their board intelligence needs. Another 24 percent said they use a homegrown portal, and the rest (21 percent) said they still use paper packets and/or emails.
When Maxwell asked participants what concerned them most about making a switch to a new system, 61 percent said cost, 48 percent said, "teaching directors a new system," and 45 percent said, "the time it takes to migrate years of files." Another 33 percent responded with "moving on from how it's always been." (Participants could answer with more than one choice.)
Kluttz-Leach, who implemented AGB OnBoard at two different universities, said the transition was not difficult at either place. "My board chair at that time was 80 years old, so I needed a system that would be simple to integrate, user-friendly, and cost-effective," she said. "I made the change twice because I knew it was worth the investment on the front end based on what we were going to get out of it on the back end. My board chair said the transition was seamless. We didn't have a lot of hiccups along the road in making that switch."
Fehn had a personal stake in hanging on to TCNJ's homegrown portal, since she played a large role in building it. But once she saw how AGB OnBoard simplified the meeting process for her and for the college's trustees, she knew she made the right choice.
"It's hard to make a change," she said. "But this is one that I made from my homegrown portal. I was really proud of that website and thought it provided everything that I needed. But I didn't know what I didn't know at that time, and [the portal] wasn't working anymore. I made the change a decade ago and haven't looked back."
As for migrating files, Fehn and Kluttz-Leach agreed that isn't as vital as it might seem on the surface.
"Everybody's process will be unique," Kluttz-Leach says. "AGB OnBoard was the most user-friendly product available for trustees and the work that we do. Since we were in a lot of ways starting anew, we didn't transfer the old materials. We went through an archiving process and took some time with respect to the transition and working with AGB OnBoard for a timeline. We allowed a couple of months to wind down the old system and concurrently build the new structure. We focused on tailoring the new system to be as efficient as possible. We only had one or two trustees who had questions, but they were the two who truly didn't use technology at all."
Fehn said it wasn't much different at TCNJ, a public institution, than Kluttz-Leach's experience at Northeastern University, a private one. "How often do we go back into prior meetings and old information? Not very often," she says.
Features That Make Switching Worthwhile
Fehn lauded AGB OnBoard's permissions features, which enabled her to limit permissions based on trustees' individual responsibilities, conflicts of interest, or other concerns.
"You can control what your board members see first when they go into the product," she says. "It could be different for different boards [within your organization]. We have the Board of Trustees; members see a dashboard. I can also [add] all the announcements of big campus events that we want to draw their attention to and use the dashboard to highlight those events. Trustees can also go into the calendar and see what meetings are coming up. The cabinet has the calendar as its home page. It's nice to be able to customize [the product] in that way."
Kluttz-Leach lauds the resources tab, noting that Northeastern's Board of Directors uses it for bylaws and trainings. She adds that it's optimal for those who might still prefer to take their own notes on paper.
"I don't have to pull everyone together at the same time to do it," she says, referring to trainings. "Trustees can, under their fiduciary responsibility, go in there and do that training as needed. We allow—and set up the trustees' admin to have—access to AGB OnBoard. Using the calendar feature—because admins usually keep the trustees' calendar—they're able to go in and see what meetings are there and open and print the books for those who may need to take them on the road and take notes or are old-fashioned that way."
Bottom Line: Don't Be Afraid to Switch
Fehn abandoned a board portal she helped create and proudly used for over a decade. Kluttz-Leach liked the product so much, she implemented it twice. While both admit no two users' experiences and needs will be alike, they agree that abandoning paper or outdated board portals and switching to a modern product is well worth the cost, both in time and the financial investment.

Patricia Kunkle, AGB Vice President, AGB Membership Experience and Director, AGB OnBoard
Opinions expressed in AGB blogs are those of the authors and not necessarily those of the institutions that employ them or of AGB.
Share on LinkedIn