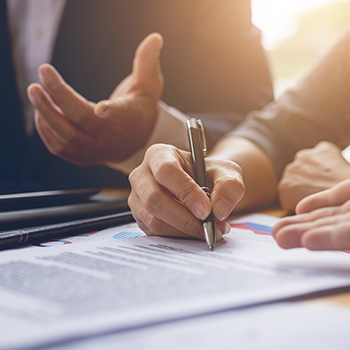 During the last virtual meeting of calendar year 2022, the 25 members of AGB's Council of Foundation Leaders discussed the potential issues, concerns, opportunities, and challenges of Name-Image-Likeness (NIL) and NIL Collectives. To set the stage for a robust discussion among foundation execs and AGB consultants and senior staff, AGB Senior Consultant Margaret Jarell-Cole, JD, provided an informative and detailed overview of the NIL landscape to include its genesis and the role of individual states and the NCAA in creating this brave new world. Of the many issues raised by Jarrell-Cole and the peer executives, these certainly are among the top ten:
Agents and for-profit entities;
Direct Deals (think of Alabama's quarterback Bryce Young and Dr Pepper) vis a vis NIL Collectives;
Charitable intent / tax exempt status of the Collective;
Governance (or lack thereof);
Relationship to the institution and institutional control;
Role of the foundation (Hands-on? Hands-off? Arm's length?);
Donor confusion;
Determining the ultimate beneficiary: the institution or select individuals;
Additive philanthropy or dilutive;
Role of the U.S. Congress.
In the facilitated discussion following Jarrell-Cole's overview, many underlying issues were raised to include the question of "the appropriate role of the foundation and its board." For some, NIL Collectives were either new or nonexistent (at least for today) on their campus. To those who were very familiar with this topic and who were already seeing NIL Collectives sprout up, the approaches varied from "Unfortunately, this is not going away, so we need to do something" to "We have the opportunity to bring governance discipline to the table" to "The opportunity here could be in outreach to donors we've never met or talked to previously." Regardless, there was unanimity among the participants that IRFs were not founded on the principle of "advancing any individual" through the harvesting of philanthropic gifts and grants. Instead, IRFs were created to support the mission of the university or college whose name they have adopted, while also contributing to the margin of excellence. The view of this author is that the majority of those sharing NIL Collective experience is one of "proceed with extreme caution" while also staying very close and fully aware of the Collectives landscape. Although the NCAA sees this as an issue for Congress, it does not appear to be a priority for the House or Senate at this time.
As with any emerging governance or regulatory issue, AGB is committed to staying abreast of the current and emerging issues facing foundation boards, board chairs, and chief executive officers/executive directors. In fact, there will be an opportunity to learn more about NIL and NIL Collectives at AGB's long-standing 2023 AGB Foundation Leadership Forum to be held January 29-31 in San Antonio where Jarrell-Cole will lead a concurrent session on the topic. And, to remind, to build greater skills and a specific action plan for the chief executive and board chair and the foundation board, consider applying for the 2023 AGB Institute for Foundation Leaders and Chief Executives, June 11-13 in Minneapolis. We look forward to seeing you at one or both of these distinctive events, and we hope you will continue to visit the AGB website for more content relevant to the work of foundations.
George P. Watt Jr. is an AGB senior fellow and senior consultant and a founding member of the faculty of AGB's Institute for Foundation Leaders and Chief Executives.
Opinions expressed in AGB blogs are those of the authors and not necessarily those of the institutions that employ them or of AGB.
Share on LinkedIn