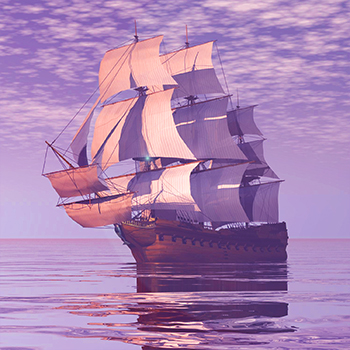 The strategic and operating environments of colleges and universities are shifting rapidly. Advances in technology, including generative AI, are changing the nature of work, the skills and competencies required for successful employment, and how educational content is designed and delivered. Demographic shifts are impacting who is attending college and raising awareness of the support systems those students need to be successful. Changes in public perception about the return on investment (ROI) of college are driving students and their families to question whether pursuing a degree is worth it and propelling employers to question if a degree should even be required.
The convergence of these environmental factors is impacting the enrollment and revenue patterns of our institutions. Presidents and governing boards are facing increasing pressure to pursue transformational strategies that respond to their increasingly volatile environment and position their institutions for long-term financial sustainability. These same pressures are being felt at a national level, as the United States is looking to higher education to be a strategic partner in advancing our country's international competitiveness as the world shifts to a global, digital, knowledge economy.
AGB, as part of its mission to support governing boards in serving as strategic partners with their institutions as they fulfill their unique commitments to society, is a host and convener of the Council on Higher Education as a Strategic Asset (HESA). HESA brings together leaders from higher education institutions and associations, the business and healthcare sectors, government and the military, and the philanthropic community to develop a national strategy to leverage the strength of our college and university ecosystem to advance global competitiveness, keep our nation secure, sustain our democracy, and increase the economic prosperity of our people.
The HESA initiative was the subject of the September meeting of AGB's Council for Student Success. Central to HESA's work will be expanding our country's capacity to outlearn the rest of the world by creating new modes of educational design and delivery that serve all demographic and socioeconomic groups in our nation and achieve successful outcomes for all learners.
The council meeting provided an opportunity for a rich discussion about the importance of transformation at the institutional and national levels, as we pursue innovations that better serve our students and our society. The following themes emerged from that council discussion that might be useful to board and institutional leaders as they work to navigate their own volatile environment and develop strategies to respond:
To rebuild public trust, we must acknowledge higher education needs to change.
We must prioritize partnerships.
We must redefine the return on investment of a college degree.
We must make student success a shared board priority.
To rebuild public trust, we must acknowledge higher education needs to change. A recent Gallup poll indicates that the general public's overall confidence in higher education is declining. It currently sits at around 36 percent, which is down 11 points from 2015. Research strongly supports that a college degree provides considerable individual and societal benefits, including higher incomes, greater job satisfaction, improved voting rates, and increased volunteerism. But those benefits only result if the student actually completes a credential. There is little ROI for the 40 percent of students who are left with some college but no degree. Transformation at the institutional and national level will mean really grappling with removing the barriers to access and completion for learners at every stage of their lives.
Rebuilding public trust in higher education requires recognizing that as our world has changed, what our students and external stakeholders need from higher education has changed, as well. Institutions need to demonstrate that they are willing to rethink traditional approaches to educational design, delivery, and support. They must create new models that better align with the realities of today's students and employers.
We must prioritize partnerships. Innovation will be key to responding to the changing context, but innovation is difficult and expensive to do alone. U.S. higher education is recognized around the world for its economic and civic impact. Its loosely coupled, diverse, and decentralized ecosystem is a strength, but its distributed nature also makes deploying evidence-based student success strategies at speed and scale more difficult. We can get further faster by engaging in partnerships that bring together the ideas and resources of multiple organizations, inside and outside of higher education, to address our shared challenges.
For example, our colleagues in K-12 education will need to be at the table as we commit to improving student learning and preparation. Our partners in business and industry will need to be engaged as we commit to closing gaps in workforce preparation and developing a shared responsibility for providing and funding the types of work-learning experiences that research demonstrates have a substantial impact on learning and employment.
We must redefine return on investment. Substantial research has found that completing a college degree positively impacts individuals and communities in a multitude of ways. And yet the national conversation about the return on investment for academic programs is often limited to economic outcomes. The focus of policymakers and the public on preparation for work tends to crowd out the importance of education for sustaining our communities and democracy and how education is a crucial determinant of physical and mental health. As leaders of our institutions, we regularly collect and connect data on education and workforce participation and wage generation, but we also should be connecting education to larger health and social outcomes, including civic participation. To change the narrative about the value of higher education, we must develop more holistic measures that demonstrate that the return on investment is substantial and goes far beyond economic returns.
We must make student success a shared board priority. It is AGB's position that the oversight of equitable student success is "not only a moral imperative but a fiduciary duty and strategic imperative directly related to institutional sustainability." Reassessing the historic practices and policies that create roadblocks for student success and adopting new, evidence-based practices that show promise for improving student success outcomes often require politically and culturally challenging conversations within institutions and boardrooms. An important role for boards is to create an environment that encourages honest discussions about the historic institutional structures and traditional approaches that worked in the past but no longer serve students today.
Presidents and senior leadership teams need resources, support, and cover from their boards as they work to bring new educational and student support models to their institutions—some of which may challenge historic academic traditions or current political discourse. That includes creating a framework of accountability that clearly positions improving student success as a shared leadership priority of the board and institutional leadership. Student success should be a bipartisan issue, grounded in a mutual understanding that transformation strategies that move more learners to degree completion is in everyone's best interest.
Lisa Foss, PhD, is the ambassador to AGB's Council for Student Success and a senior consultant for AGB.
With thanks to AGB Mission Partner, AT&T for its support of the Council for Student Success.
RELATED RESOURCES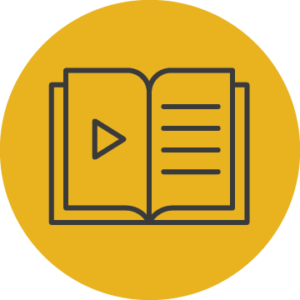 Opinions expressed in AGB blogs are those of the authors and not necessarily those of the institutions that employ them or of AGB.
Share on LinkedIn