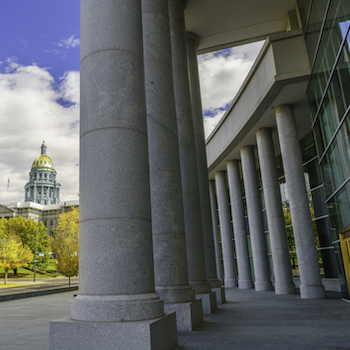 After decades of discussion, research, and activism, the issue of climate change has finally become a mainstream concern throughout the US. New media stories are appearing every week regarding the potential effects that climate change will have on our lives, from major weather events like fires and floods, to effects on economic markets and housing. While state and local governments are working hard to identify effective responses to climate change, they often turn to colleges and universities to provide counsel and leadership, especially in places like Florida, where rising sea levels are a very real concern. Stetson University has become a key partner in studying sea level change and is eager to assist Florida policymakers. A recent article characterizes that partnership, and the value that an institution like Stetson brings to a region that will see significant impact stemming from sea level changes.
In August, Florida Governor Ron DeSantis appointed Stetson alumna Dr. Julia Nesheiwat to be Chief Resilience Officer. Dr. Nesheiwat was charged with developing a strategy to prepare for climate change. She has met with experts from across the state, and found that Stetson professor Dr. Jason Evans and Stetson's Institute for Water and Environmental Resilience (IWER) were tremendous assets. Dr. Evans conducted research throughout Florida, and his expertise is invaluable to confronting problems of such scale. He and Nesheiwat are participating in ongoing working groups to tackle the challenge head-on, using data to determine effective policy for the state. IWER was created specifically to develop innovative approaches to complex problems ranging from climate change to conservation efforts. It also is part of Stetson's goal to train students "who dare to effect significant change in how people consume and impact water and other environmental resources."
Climate change is no longer a far-off idea; the effects are here to stay. We as a country need higher education to help weather the storm.
AGB believes that colleges and universities can demonstrate the value of higher education in all its forms. There are innumerable ways that boards can consider how colleges and universities might communicate the broad value of higher education; how might the board elevate these efforts at your own institution?
Share on Twitter