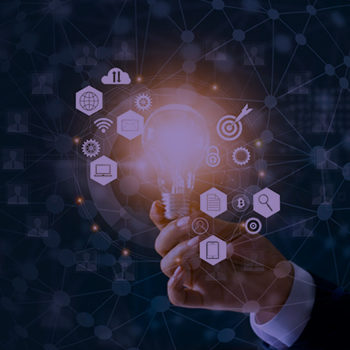 Sandusky, Nassar, Tyndall, Strauss, Anderson. This is a cringe-worthy list of the worst college and university sexual abusers. The impact these abusers have had on the lives of their victims is profound and well documented.   For the institutions involved, these predators have undermined the health and safety of their students, damaged their reputations as safe places to pursue an education, and resulted in major financial settlements from the institutions.
There are ways that colleges and universities can protect students from these predators and ensure their campuses are safe learning environments.
Even after all these cases, it may surprise you to learn that no organization had developed a comprehensive program of predator detection for colleges and universities.  Yet we all know we need to look for them. People on your campus already know who they are, but we never ask them, and they don't volunteer what they know. The specter of shame and culture of silence can mask the most dangerous risks your students face. So, we have to look behind the mask. If you want to find a predator, you need to know who to ask, what to ask them, and where to look. There are steps you can take to detect and eliminate predatory behavior.
Actionable Steps Toward A Safer Community
To ensure potential predators don't slip through the cracks, colleges and universities need to limit the venues and opportunities available for predators to harm students.. Actions should be focused on prevention, detection, and response.
Prevention
Taking measures to deter predatory behavior is a critical first step to creating safer communities. TNG advises focusing on the following preventative tools:
Enhanced admissions/hiring screening
Integrating the threat assessment team into predator detection/intervention efforts
Tightening protocols around getting and giving references
Determining who should own predator prevention responsibility, institutionally, and assigning a professional home and responsible employee to oversee efforts
Detection
Many institutions today are not equipped with the knowledge or tools needed to detect predators, even with preventative policies in place. As such, TNG experts identified the following steps that can be taken:
Fine-tuning patient/client surveys to look for cues
Identifying hot spots/vulnerability assessment where added vigilance can pay off
Clarifying or implementing revised policies and procedures on treating minors in athletics training, patient, and client environments
Climate surveys that target predator-related questions and data
Targeted training to recognize and identify grooming behaviors, predatory patterns, and dark personality/sociopathy and training for students, minors, and youth to harden targets/reduce vulnerability
Response
While leaders today hope to never feel the heavy weight of this responsibility, the reality is that when dealing with predators, appropriate action needs to be taken swiftly. This includes:
Engaging the board of trustees/risk management committee
Neutralizing predations through supervised interactions
Trapping and interdicting a predator
Key Takeaway
Failure to have proven safeguards in place to prevent and detect predators can have devastating effects for colleges, universities, and their students.
Experts in the field like those at TNG Consulting are ready and willing to support efforts to protect our colleges and universities with tools such as TNG's Sexual Predator Detection and Prevention Model. To learn more about implementing this model on your campus, please visit our site, email TNG Vice President Cathleen Parsons-Nikolic, Cathleen.parsons@tngconsulting.com, or call 215-907-1646.
Related Resources
Stay up-to-date on the most current sexual misconduct-related news each week, by clicking here to receive the free Title IX Today newsletter from TNG's affiliate organization, ATIXA.
Visit this link to read the latest risk management and industry-related news from TNG.
To view TNG's list of upcoming virtual events and register for training sessions, click here.
With Thanks to AGB Sustaining Champion – TNG

Brett Sokolow
Chair
TNG Consulting
Brett.Sokolow@TNGConsulting.com
Opinions expressed in AGB blogs are those of the authors and not necessarily those of the institutions that employ them or of AGB.
Share on LinkedIn