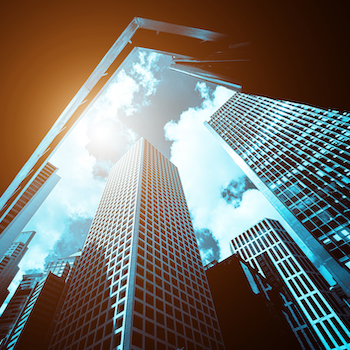 This blog post is provided by AGB Sustaining Sponsor Strategic Investment Group.
As investors, we often feel compelled to follow the crowd and recent trends.  Our natural impulse is to sell in down markets and buy in rising ones with little regard to fundamental valuations.  It pays to fight these urges.
Charles D. Ellis cautions us against such pro-cyclical, trend-following behavior in his classic Winning the Loser's Game:
The principal reason you should articulate your long-term investment policies explicitly and in writing is to protect your portfolio from yourself – helping you adhere to long-term policy when Mr. Market makes current markets most distressing and your long-term investment policy suddenly seems most seriously in doubt.
Not surprisingly, given the recent strong performance and low volatility of most asset markets, investors feel comfortable and many are contemplating taking on more risk.  We have increasingly been hearing about plans by investment committees to boost the risk of their portfolios.
For some institutions, the appetite for more risk is grounded in stronger financial positions.  We understand that it is natural to feel able to take on more risk from a position of strength. If the improvement in financial circumstances is sustainable over the long term and not merely a reflection of temporarily buoyant market returns, a reconsideration of the investment policy that contemplates more risk may be justified.
However, we are concerned by stories from colleagues around the higher education community about planned increased allocations to U.S. equities and private equities at a time when both have achieved outsized returns.  We understand that investment committees would not categorize these actions as market timing, even when it seems that some are reacting to recent market gains.  For those on investment committees or leading institutions in today's environment, we would caution against taking on a great deal more risk in your investment portfolios.
We have also seen organizations seek more risk in an attempt to counter the impact of lower forward-looking return expectations, and boost the chances of achieving their return targets.  This is also troubling.  Scenario testing is a valuable tool to counter such impulses.  Assessing how a higher risk portfolio would have behaved in a past turbulent period like 2008-09 is an effective way to reach a more balanced judgment.
We are continuously reminded of the importance of the steady hand of leadership provided by long-serving stewards on investment committees who have lived through many market cycles.  It is sobering to note that some recent market dynamics (richly valued assets getting ever more expensive while the cheap get cheaper, growth stocks trouncing value, technology darlings on a tear) bear a faint but uncomfortable resemblance to 1999.
Above all, remember Ellis's admonition that investment policies are for the long term and should guide us in good times and bad: "Don't trust yourself to be completely rational when those all around you are driven by emotion.  You are human too."  The only thing we can say with certainty about recent favorable market trends is that they will not last.
Opinions expressed in AGB blogs are those of the authors and not necessarily those of the institutions that employ them or of AGB.
Share on LinkedIn