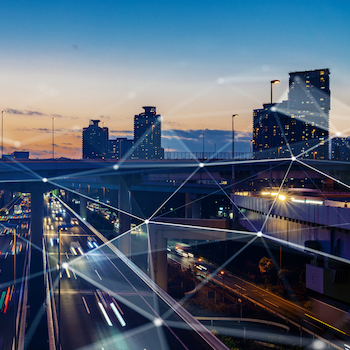 Changing circumstances require communication.  Being timely, accurate, and transparent with information is critical.  How do we decide what to say, when to say it, and how to deliver such communications?  Today's quickly changing environment for institutions is testing our ability to communicate in an agile and effective way.  From COVID-19 testing processes, positivity rates, and classroom policy to budget issues and teaching modality changes, the request for immediate and full details feels like a never-ending barrage of demands.  Although the pressures for an almost instantaneous response time and full transparency loom large, is quickly yielding or reacting to the incoming requests the best response?  Consider the difference that a brief pause for planning and intentional messaging may offer for more effective communication to allow for both fuller understanding and more direction.
Today, institutions are experiencing an ever-increasing expectation for just-in-time information about virtually anything someone may want to know.  Having information at the fingertips of every member of the campus community adds pressure to not only having updated information available but also pushing out information constantly to a variety of constituents on numerous topics.  It seems almost endless.  With such a growing appetite for up-to-the-minute details, how do you go beyond just keeping up with communications to managing effectively?
Foundational to being agile and managing communications effectively is being intentional.  Three key components to accomplish this are:
Detailed understanding of constituents
Planning and monitoring
Balancing control and transparency
Let's take a look at each of these components.
Detailed understanding of constituents
Creating a detailed description, or profile, for each of your constituent groups informs the focus of the message and how best to deliver it, so it may be received as intended.  Building a profile of each constituency group describing their needs, concerns, behaviors, typical language, and most-used channel or modality for consuming information helps inform your choices for creating and delivering your message most effectively.  Typical constituency groups include faculty, staff, students, boards, alumni, donors, community, and public officials.  You may identify other groups that are important or a priority for you.  Segmenting groups can increase agility and effectiveness.  Creating profiles for student groups in a more granular way such as undergraduate, graduate, on-campus, and online streamlines communication.  You should articulate their constituency groups most important for your institution.  Once the groups are determined create a written profile for each.  The more detail included in the profile, the more agile you can be in customizing the message and getting it to the group in the manner in which it will best be received and understood.  Along with the descriptive detail, creating an outlined pathway of how to disseminate messages to the group aids in timely delivery.
Planning and monitoring
Being intentional about the creation of each communication through the lens of the constituent groups aids in lowering the incidence of miscommunication and misinterpretation of information.  The profiles provide insights that expedite your creation and dissemination of information.  Part of the pathway created for each constituent group is a listening plan and monitoring mechanism.  Listening options may include a survey, phone calls, or monitoring various social media channels for reactions.  Beyond listening, monitoring includes providing a feedback mechanism with each communication.  Feedback options may be as simple as a contact email address or a link to a feedback form. Depending on the criticality or impact of the information shared, live interaction may be preferable.  Such interaction may be provided through a link to live chat or an invite to a town hall experience, either in person or online, for more interaction.
Balancing control and transparency
A request from many constituents today is for full transparency.  This is a less clear-cut component to consider. Determining the right level of transparency can be informed by evaluating the appropriate timing of sharing a particular piece of information and the information's relevancy to a constituent group's needs and concerns. In theory, full transparency may seem to be desired in all communications.  In practice, balancing control and transparency can support greater agility and effectiveness.  Consider recent circumstances that brought to all institutions the question of modality for classes in the pandemic environment.  Full transparency would suggest sharing all the factors considered, discussions underway, and providing daily updates.  Alternately, balancing control and transparency would look differently, perhaps letting all constituencies know what is being monitored, taken into consideration, the process of decision-making, and when to expect an update.  When providing the update, the message is then delivered to each constituency group consistently though in the language and with the added details that align with each group's specific needs and concerns.
Navigating a dynamic environment requires greater attention and intention in communication.  Being intentional—evaluating current processes, understanding your constituents at a detailed level, planning and monitoring your communications, and balancing control and transparency in your messages—supports more agile and effective communications, especially as you navigate dynamic circumstances day to day.
---
Julie Staggs is an AGB senior consultant and will be hosting the complimentary Ask the Expert session  "Agile Communications for Effective Communication Flows" on February 18.
Related Resource
---
Opinions expressed in AGB blogs are those of the authors and not necessarily those of the institutions that employ them or of AGB.
Share on Twitter