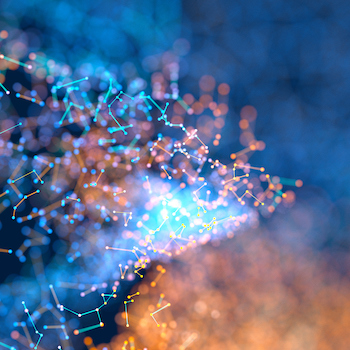 During one of the most tumultuous periods of disruption, universities and colleges have been forced to confront multiple crises ranging from safeguarding the physical health of students and staff, to determining how to counterbalance ancillary budget losses, to measuring the efficacy of virtual learning. Collaboration and partnership between a college's administration and the board can prove to be an institution's saving grace during these difficult times.
There are four phases of crisis management that can help keep a focus on the institution's long-term mission and goals.
Four Phases of Crisis Management
Mitigation
Preparedness
Response
Recovery
It may be tempting to ignore mitigation and preparedness when you're in the middle of a crisis and move right to response and recovery modes. However, it's essential to give the first two stages careful thought and analysis. A crisis like COVID-19 is a dynamic situation with long-term implications. It's good governance practice for the board to carve out time or dedicate a committee to consider the next phase of crises and determine what preparation measures can be implemented.
Phase 1: Mitigation
There are six items to consider during the mitigation phase:
Create a risk management team.
Designate a coordinator who is ready to act.
Create, or evolve, a business continuity plan (BCP) to determine how you will serve your institution's community during a time of crisis.
Create a communications strategy for communicating with stakeholders and communities both on and off campus.
Determine your best sources of information in times of crisis and establish communications channels.
Understand budget ramifications and which areas of revenue and expense are most likely to be impacted so you can access financial resources when needed.
Phase 2: Preparedness
There are three items to consider during the preparedness phase:
Periodically review insurance policies to make sure what is covered and make adjustments as needed.
Put a plan in place to hold remote/virtual board meetings.
Create a crisis communications plan.
The board can help during this phase by:
Defining parameters for accessing financial reserves
Reviewing your bylaws to determine whether virtual board meetings and voting are an option
Reviewing the crisis communications plan
Phase 3: Response
There are nine items to consider during the response phase:
Triage the most pressing issues.
Communicate regularly with your key stakeholders.
Analyze budget implications and create contingency plans.
Implement the business continuity plan.
Institute remote work.
Reconfigure staffing needs.
Manage the stress response from all stakeholders: staff, students, trustees, donors, funders, etc.
Access response/recovery funds and insurance benefits and stabilize cash flow.
Observe where the disaster reveals weaknesses in your organization and begin prioritizing how to fix them in the future.
The board can help during this phase by:
Supporting college and university leaders and back up to them on all decision-making
Supporting the implementation of the business continuity plan
Empowering the administration to be creative
Triaging and managing the amount of "help" being offered by community members
Beginning documenting the organizational stressors
Meeting frequently to address real-time issues and keep the full board informed
Supporting staff's short-term decision-making while also advancing long-term needs
Arranging for mental health support for staff, as needed
Phase 4: Recovery
There are 10 items to consider during the recovery phase:
Rebuild learning models to evaluate what is possible in this new environment.
Talk to your peers – learn from others.
Adopt a strategic plan as needed.
Access recovery funding.
Address any organizational weaknesses revealed during the crisis.
Create transition plans for the new normal for all stakeholders.
Acknowledge and manage the ongoing stress and trauma for all stakeholders.
Emerge from triage decision-making and make better long-term decisions.
Identify new areas for investment and divestment.
Renegotiate stakeholder agreements, contracts, etc.
The board can help during this phase by:
Being unified in supporting the work and staff
Celebrating the good work that was done during the crisis response
Identifying and capturing "lessons learned" during the crisis response
Creating a plan for addressing the organizational stressors
Meeting as needed to address real-time issues
Challenging and supporting the staff to renew long-term decision-making
Addressing board structure, relationships, and policies that hindered the board during the crisis
Challenging board and staff to address what's been left unsaid and unaddressed
A Board Portal Brings Everything Together
A board portal – also known as board management software – is a secure platform for use by your board and college administration. It offers boards a robust, secure set of tools everyone needs both during and outside times of crisis, including the ability to access meeting materials, communicate with each other, and execute governance responsibilities.
AGB has a powerful platform in AGB OnBoard that was created especially for colleges and universities to navigate crisis management and enhance the work of governing boards. Board materials such as policies, documentation, and past decisions are too often scattered among emails, text messages, shared drives, and more. A board portal centralizes all board communications and content in one place, thus eliminating email overload, lost files, and communication breakdowns.
Paroon Chadha is the Co-Founder & CEO of AGB OnBoard and its parent company Passageways.
Related Resources
Opinions expressed in AGB blogs are those of the authors and not necessarily those of the institutions that employ them or of AGB.
Share on LinkedIn