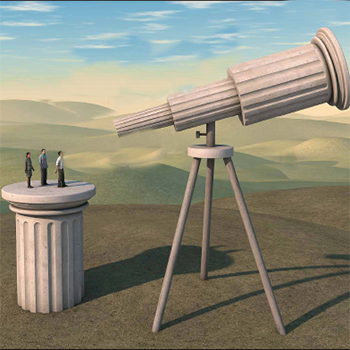 As in many sectors, higher education is experiencing considerable movement in its workforce. News reports reflect the unusual number of presidents stepping down from their roles, and even faculty and administrators leaving the profession altogether. There are many contributing factors, including the pandemic and its associated challenges, which have cultivated a market that highly favors employees.
With so much turnover occurring in colleges and universities, it can be tempting to expedite the search process so positions do not remain unfilled. However, rushing through the process can having serious ramifications—at best, not allowing adequate time to identify the ideal leader for your institution;, and at worst, missing a serious problem in a candidate's work history.
In the executive search process, it is imperative to conduct comprehensive due diligence when building candidate pools and evaluating semifinalists and finalists. While it is not possible to have complete and thorough knowledge of every prospective employee, proper vetting can help mitigate the risk of a regrettable hire. With so much at stake in filling leadership positions, it is very much worth expending the time, energy, and resources to fully vet potential hires.
CONDUCTING DUE DILIGENCE
Research
These days, a good deal of information about individuals is available online for anyone to access. A simple Google search or online research tool might provide a wealth of information about an individual. Likewise, a review of social media channels, blogs, and news sites can reveal valuable insights.
At the semifinalist stage, consider using a platform such as CourtLink to search court documents and dockets for mention of the candidates. You can also set up alerts, similar to Google alerts, to receive notifications throughout the search process.
Reference Checks
On-List References
On-list reference checks are beneficial in that they can support themes or threads that confirm information gleaned from candidates' applications and interviews. That being said, it is just as important to consider what may not be communicated in a reference check—hesitation when the reference is answering certain questions or lack of depth in the knowledge they have of the candidate.
Off-List References
Using off-list references allows hiring authorities to obtain more candid opinions and feedback about candidates. Before doing so, it is imperative to obtain permission from the candidate about contacting these additional references, as such a conversation could jeopardize their current job. It also allows the reference to feel confident they are operating in an environment of transparency.
These references provide another layer of evaluation of the candidate's experience and characteristics, and they can reinforce (or refute) statements made by on-list references, as well as by the candidate during the interview process. Supervisors, colleagues, and direct reports are all helpful in gaining a thorough understanding of the candidate.
Background Checks
An integral aspect of the vetting process is conducting background checks on all semifinalists and finalists. Working with a reputable firm to conduct prehire checks can serve to verify work history and uncover potential red flags therein. These checks encompass elements such as identity verification, employment and education verifications, a criminal background check, a review of civil lawsuits and driving record, federal watchlists, and more.
CAN DUE DILIGENCE PREVENT SCANDAL?
In a word…maybe. It is commonly believed that the best predictor of future behavior is past behavior. As we continue to see high-level leaders stepping down or being relieved of their positions due to controversy, it begs the question of whether they had demonstrated similar behavior in their previous positions. And if so, was that information not disclosed or was it overlooked because they were the "favored" candidates?
While not prevalent, there are cases of hiring authorities forging ahead with a candidate despite concerns raised in the due diligence process. This can sometimes be due to a bias toward certain characteristics such as having served in a similar position or similar institution in the past. Or the reason is simply that the individual interviewed exceptionally well. It is always the best course of action to weigh all inputs and encourage adequate deliberation among the hiring committee or board before moving ahead with the offer. An offer can also be conditional on the acceptable completion of all due diligence.
TAKING THE TIME IT TAKES
Executive searches, particularly presidential searches, can take several months to a year or more. In the current climate of increased leadership changes, there is a sense that cutting corners to expedite the process may somehow appease stakeholders or conserve resources. But it is more likely that the opposite will occur. If a leadership hire does not work out as expected, it can cost not just money and time, but also the trust of constituents.
Simply put, it is worth taking the time to undertake due diligence and vet candidates appropriately before making any offers. It could mean the difference between making a serious hiring misstep and appointing an outstanding leader who exceeds expectations.
Melissa K. Trotta, EdD, is associate managing principal at AGB Search.
Opinions expressed in AGB blogs are those of the authors and not necessarily those of the institutions that employ them or of AGB.
Share on LinkedIn