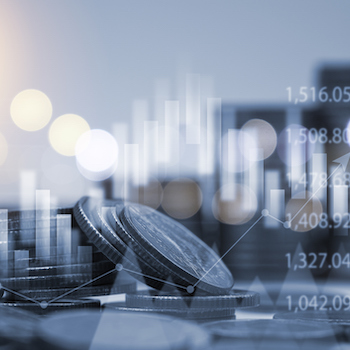 Even in its early stage of adoption, artificial intelligence (AI) can efficiently raise more money and improve the donor experience. In Annual Giving, AI-driven enhancements can provide more timely, targeted, and personalized solicitation experiences that lead to higher rates of engagement and giving.  Even better, AI allows staff to spend more time building strong relationships with alumni, donors, and friends, leveraging the time and effort saved.
Here are three benefits AI provides to annual giving work streams:
AI Identifies "who" to contact
Predictive modeling for annual giving, driven by artificial intelligence, is designed to help fundraisers spend less time figuring out who to contact and more time in conversations with donors.  Machine learning can inform predictive models, scoring alumni, parents and friends not only by common wealth capacity indicators, but also by their likelihood to engage, focusing your team's efforts on those most likely to respond to an annual giving marketing campaign or staff outreach.  AI-powered tools replace the mundane and time-consuming task of culling the donor database and creates marketing and prospect lists in minutes, instead of hours. Also AI-driven audiences provide improved donor conversion and retention rates across a variety of channels.
AI indicates "what" to highlight
Artificial intelligence tools that measure content interaction and provide variability can help fundraisers hyper-personalize donor engagement and fundraising communications, with variable content that addresses constituent's demonstrated preferences. These tools enable fundraisers to treat annual giving donors with the same personal touch typically reserved for major donors. AI software can utilize any data point attached to a record or prior solicitation or engagement interactions to drive variability. Images shift depending on school, campus, or interests, creating smartly segmented and personalized solicitations for an almost infinite number of options.
AI decides "when" to send
Deciding "when" to send appeals is quick and simple with artificial intelligence. This technology helps fundraisers choose the ideal send time based upon an individual's prior email interaction history. Emails appear at the top of a donor's inbox when they are most likely to open and read.  For example, if a prospective donor typically reads their email over coffee in the morning, the tool notes that, and emails in subsequent campaigns are delivered just prior to when it anticipates that donor will access their email.  Machine learning improves with each solicitation, allowing institutions to hone in on donor's communications preferences as time goes on.
Over the last several years, AI's visibility, accessibility, and acceptance has grown because it offers efficiencies and effectiveness. As adoption continues to disrupt fundraising norms, AI's impact can be realized in every part of an advancement shop, from advancement services to alumni programs and fundraising communications.  While it can be difficult to understand its direct ROI on your fundraising outreach, it is possible to monitor what occurs with your "who, what, when" and observe improvements over time.
Want more information on using AI in your advancement shop?
Our Advancement Marketing Services teams can share their expertise to help your institution.
With Thanks to AGB Sustaining Sponsor: EAB
Julie Solomon
Managing Director
EAB Advancement Marketing Services
jsolomon@eab.com
Opinions expressed in AGB blogs are those of the authors and not necessarily those of the institutions that employ them or of AGB.
Share on LinkedIn