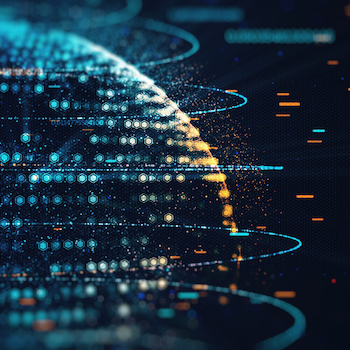 With all the challenges of a year like this, one thing I am certain I can rely on is the connections forged with colleagues across my state and around the country.  Higher education is the most collegial and supportive industry I have had the pleasure of working in.  There is a sense of service in supporting the success of the collective that transcends individualism, benefiting the students and institutions I have worked for while buoying my own professional development.
One network to which I owe a debt of gratitude is an informal council of executive directors who lead community college advancement programs in Illinois.  While separated by hundreds of miles, millions in assets, and hundreds if not thousands of enrolled students, we continue to create connection in order to share experiences, troubleshoot challenges, and learn from one another to grow our respective institution's programs.
I was first introduced to the concept and group when I was invited by my supervisor to sit in on a conclave of executive directors from peer institutions in northern Illinois in 2008.  I was just getting my feet wet in the educational fundraising arena and had much to learn in my role as associate executive director.  As they gathered to share organizational structures, investment management tips, and campaign experience, I felt fortunate to have a seat at the table to soak it all in, and I took pages of notes to consider in light of my own responsibilities and operational circumstances. As their college presidents sought comparative data and benchmarks when considering resource allocation, these leaders openly shared their experience, outcomes, and learning to support one another's success.  One interaction quickly led to the desire for another, with the group moving from campus to campus to continue the conversation while having the opportunity to see the beautiful yet different settings each operated within while serving a common purpose.
The circle has grown over the years, with colleagues from institutions south of I-80 asking to participate and investing the travel time (often four or more hours each way) to do so.  There are always seats at the table, and the group has grown to include 42 professionals from 38 institutions.  There are certainly outliers at both ends of the spectrum, our foundations averaging between three and four team members and largely dependent on our institutions for the resources needed to do our work.  We convene somewhat organically two to three times a year to network.  While location, host, meeting leadership, and agendas vary, the consistent thread that runs through them is the opportunity to share experience, celebrate success, and present challenges in an effort to learn, grow, and at times simply survive.
We have talked about presidential transition, accounting updates, IRS designations and governing documents, crisis management, organizational structures, volunteer management, board leadership and succession, and institutional support.  Common questions include discussions about:
Who is awarding your scholarships?
Are your accounting services provided through direct-report staff, the college's accounting office, or an outside firm?
Does your president participate in fundraising and how can you effectively engage them in this role as the chief storyteller if they are not comfortable in this role and not accountable to their boards in this way?
What database are you using, what level of support do you receive from the college's IT department, do you have a role dedicated to manage it, and is it working for you?
What is the participation rate by employees in your annual giving campaign?
What are the steadfast and unique ways you bring supporters together to meet, inspire, and thank them—golf, gala, farm-to-table tasting, tractor parade, theater performance, drive-in movie in your parking lot?
When and how do you go about naming spaces on your campus?
How do you get the attention of your college's marketing services team to garner website, collateral, and PR support as such a small unit?
And most importantly…. Is it working, what would you change, how can we help?
From time to time, we have asked others to speak with us to share their expertise on topics of mutual interest, but our agendas are largely group driven and internally resourced.  These interactions have allowed me to meet an incredible group of professionals who make magic happen on shoestring budgets day after day.  While all are hungry for more resources and capacity to grow, they have the most creative and powerful ideas.  I have revised our scholarship application and orientation process, piloted a scholarship reading night as a fundraising strategy for prospective donors, refined our facilities naming process, documented management procedures, updated countless policies, engaged great consultants, acquired software packages, and still have a long list of ideas in the hopper based on the recommendations or experiences of members of this group.
Our connections also go beyond the boundaries of the state and its fundraising executives. We have leveraged time during the annual AGB Foundation Leadership Forum to connect with national colleagues during CDO roundtables, discussing top-of-mind issues and opportunities and gaining a broader set of input given the differing structures and size of our peers across the academy. The Forum also provides one of the only venues for our board leaders to meet one another and compare structure, strategy, priorities, and growth opportunities. All of these conversations serve to enhance our thinking and inspire the next wave of progress and development.
What is lost in this time of pandemic?  Speaking for myself, I miss the drive down state to one of the beautiful Illinois community college campuses, shaking hands, sharing lunch, being in a room where more than one conversation can take place at a time in small groups, and genuinely coming to know my contemporaries as more than a tile on the screen.  While the intention is no less sincere, the in-between moments when authentic connection occurs are lost in the online-only medium.  Nonetheless, I always know that I can pick up the phone and reach out to a colleague who will gladly confirm, share, console, and encourage as we each do our part to enable students' success.
Over the course of the more than 12 years that some of the faces and names have changed within the institutions, the sense of support and collegiate colleagues has not.  Annually we welcome a handful of new executive directors into the fold of belonging and friendship to the Illinois circle.
---
Katherine S. Sawyer, CFRE, is the chief advancement officer and executive director of the Oakton Community College Educational Foundation.
Please join us at the AGB Foundation Leadership Forum, a virtual conference to be held January 25-27, 2021.
Opinions expressed in AGB blogs are those of the authors and not necessarily those of the institutions that employ them or of AGB.
Share on LinkedIn