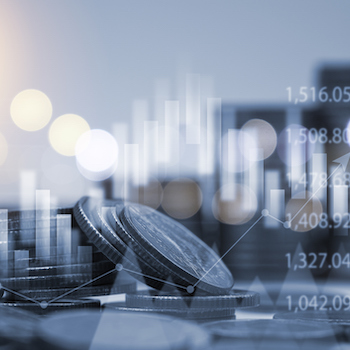 Paul Friga, PhD, is our AGB Consulting practice area leader for strategic transformation of public higher education and the clinical associate professor of strategy at the Kenan-Flagler School of Business at the University of North Carolina at Chapel Hill.
Public universities have been dealing with decreasing funding for many years.  In fact, today's state and local funding is still below the level before the 2008 recession.  And that was before the pandemic hit.  While a recent report indicates that state and local education funding per student increased slightly (3 percent) for FY 20201, it is uncertain what will happen in FY 2021 given the lingering strains from COVID-19 on state budgets (although the federal support is certainly helping).
One of the first steps that universities took to deal with their average revenue loss of approximately 14 percent2, was administrative cost cutting:  76 percent of campus leaders pursued "some" cuts to administrative spending and 16 percent reported "significant" cuts.  While this helped efforts toward balanced budgets, in many cases it was designed to be temporary with utilization of furloughs and part-time employment arrangements.  Shown below were the key actions taken by universities to weather this storm:
Hiring Freezes (75 percent)
Furloughing Staff (54 percent)
Leadership Pay Cuts (52 percent)
General Salary Cuts (51 percent)
Laying Off Staff (38 percent)
Delaying Capital Projects (38 percent)
For a long time, faculty and board members questioned the rise of administrative expenses, even surpassing the increases of core mission faculty and academic spend.  Rebuttals focused on increased student requirements as well as additional governmental compliance requirements.  Innovative universities, however, have been continuously focusing on ways to optimize administrative spending and prioritize areas such as student success and differentiation, rather than just falling prey to incremental spending, with annual increases in FTEs and spending a norm across the board.
Here are my top 10 best practices that yield the best optimization of administrative spending.
Create a clear vision for improvements in efficiency and effectiveness.
Use benchmarking data of both administrative FTEs and spend.
Do not implement across-the-board cuts (determine based upon #2 above and impact).
Find ways to reduce redundancy across your campus and even within your system.
Involve cross-campus representatives and unit-level leaders in the process.
Avoid nomenclature of "cost cutting" but instead focus on operational efficiencies.
Begin centralization efforts in IT, HR, and finance and consider outsourcing/shared services.
Seek quick wins and communicate the progress widely.
Quantify the gains in efficiency and effectiveness and reinvest in core mission areas.
Establish this continuous improvement process as part of the culture.
I spent the last six years working with university leaders on administrative cost management. Here are the top areas I found where universities have the greatest opportunities for administrative spend improvements.  They are in decreasing order from most significant to least, but note that this obviously varies by institution and also by size/type categories.
Facilities
Student Services
Information Technology
General Administration
Finance
Research Administration
Communications
Development
Human Resources
In summary, administrative expenses are clearly an area of focus for cost containment in higher education institutions.  This is an important time for campus leaders to continue momentum toward finding ways to decrease investment in less important areas and reinvest in areas that affect the desired strategic priorities of the university.   I wish you the best in that journey!
Help from AGB.
I am the AGB Consulting practice area leader for Strategic Transformation of Public Higher Education and stand by to review your current strategic plan, identify your market differentiation, and consider ways to invest according to key priorities. I am available to schedule an hour-long call, at no cost, to review your situation:   pfriga@agb.org .  Additionally,  here are two articles that  I wrote on this topic of administrative spend optimization in the Chronicle of Higher Education: How to Steer Your Campus Through a Recession and  Under Covid-19, University Budgets Like We've Never Seen Before.
Given the urgency of the times, I am hosting a new, special AGB monthly workshop program on "Strategic Transformation" exclusively for board members and presidents.  Our next workshop is directly related to optimizing your administrative spending.  You can register here.
Opinions expressed in AGB blogs are those of the authors and not necessarily those of the institutions that employ them or of AGB.
Share on LinkedIn