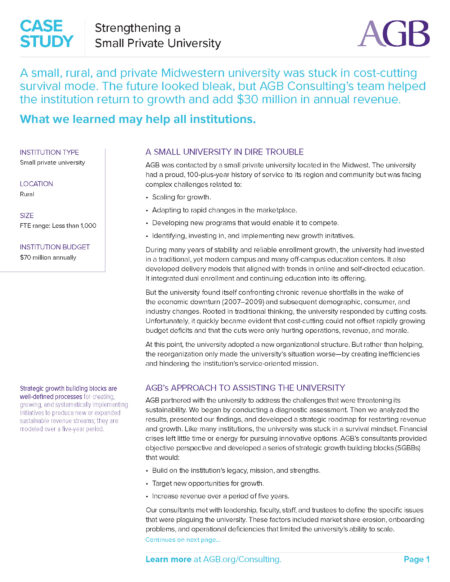 Helping a Small Private University Return to Revenue Growth
A small, rural, and private Midwestern university was stuck in cost-cutting survival mode. The future looked bleak, but AGB Consulting's team helped the institution return to growth and add $30 million in annual revenue.
What we learned may help all institutions.