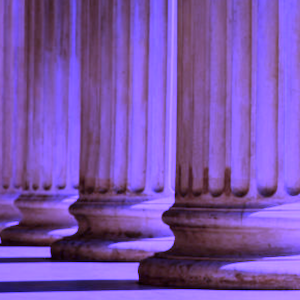 On Friday, July 16, 2021, a federal judge ruled that the Deferred Action for Childhood Arrivals (DACA) program is unlawful. Although the Biden administration has promised that the Department of Justice will appeal the decision, currently no new DACA applications will be processed.
What Board Members Need to Know
U.S. District Judge Andrew Hanen of the Southern District of Texas ruled that "the Department of Homeland Security violated the [Administrative Procedures Act] with the creation of DACA and its continued operation." He stated that Congress had not granted the department the statutory authority to adopt DACA.
Under the DACA program, certain individuals who come to the United States as children and meet stringent guidelines may request consideration of deferred action for a period of two years, subject to renewal.
Judge Hanen instructed U.S. Citizenship and Immigration Services to stop approving first-time applications for the program. Students currently covered by DACA can continue to renew their status, although that could change depending on the outcome of the appeal.
Of the roughly 454,000 undocumented students in postsecondary education, roughly 216,000 college students are eligible for, or participating in, the DACA program. This disruption could have profound effects for the latter group, especially for those who might rely on DACA to qualify for in-state tuition or other financial aid.
Why This Is Important
These developments are the latest in a cascading series of administrative decisions, judicial rulings, and reversals. In 2020, the U.S. Supreme Court kept DACA in place after the Trump administration attempted to end it. DACA recipients have expressed fear and frustration at the whiplash effect of the program over the last decade.
Recently, AGB and the higher education community sent a letter to Congress urging it to permanently protect DACA recipients and other Dreamers. While President Biden has pushed Congress to pass the American Dream and Promise Act, little progress has been made. Recently, congressional Democrats have called for immigration reform, including a permanent legislative fix for DACA recipients, to be part of another major budget bill that Democrats hope will advance through Congress later this fall. The budget bill will go through a special process called "reconciliation." However, it is unclear whether such a process can include immigration measures.
AGB included advocacy for DACA students in its 2021 Public Policy Priorities. DACA students enrolled in higher education enrich our communities, contribute to institutional research and service missions, pay taxes, and are an important part of our country's workforce pipeline. Many serve as frontline health care providers and other essential workers. For years, AGB has encouraged Congress to pass a permanent legislative solution to allow these individuals to remain in the United States and be placed on a path to citizenship.
Questions for Board Members
Does your institution or system enroll DACA students? If so, how many?
What institutional resources may require additional support to better serve DACA students?
What institutional or system policies affect students contingent on their citizenship status? Do these policies need to be reviewed or amended?