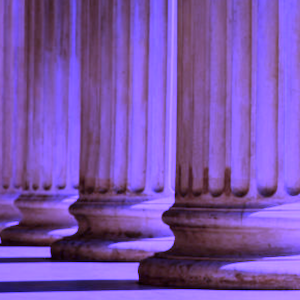 (April 11, 2023) – In a blog post noting "significant and helpful feedback" from over 1000 comments, the Department of Education highlighted three developments regarding its Third-Party Servicer guidance:
It chose to delay the September 1st, 2023 deadline it originally set.
It plans to revise its TPS guidance to be more specific.
it clarified several activities that will not be included under the new TPS requirements.
AGB will update its members as this issue develops.
On February 15, 2023, the U.S. Department of Education (the Department) issued new guidance to colleges and universities regarding the use of a "third-party servicer" (TPS) to manage aspects of Title IV funding. The new guidance expanded what services trigger the TPS requirements. Organizations and individuals that are considered third-party servicers must adhere to stringent requirements laid out by the Department. Institutions that use such servicers also have a set of requirements they must follow when relying on third-party servicers.
Colleges and universities should consider sending comments to the Department to request clarity about what services fall under the third-party servicer guidance and for what purpose, and how an institution might use a contractor. The deadline for comment is March 30, 2023 (the date has been changed since the guidance was introduced).
The Department has also indicated that it plans to make additional changes to more aggressively regulate online program managers (OPMs) and bundled services that such OPMs offer, by revising 2011 guidance that permits OPMs to operate. Although there are no definitive changes at this time, governing boards should discuss with senior leaders their use of OPMs and other bundled services in preparation for change.
What Board Members Need to Know
The Department's actions
On February 15, 2023, the Department released a new Dear Colleague Letter, "Requirements and Responsibilities for Third-Party Servicers and Institutions," revising existing guidance regarding how higher education institutions use third-party servicers to administer aspects of Title IV participation. The Department's stated goal is to provide greater oversight of third-party servicers, especially a specific subset known as online program managers (OPMs). OPMs are entities with which institutions contract to provide a combination of services that often include marketing, recruiting, course translation, educational content, and more.
The new guidance includes an expanded category for services that fall under the TPS guidance; maintains the need for institutions and third-party servicers to notify the Department of any status updates, given the newly covered services; and provides a compliance date (currently September 1, 2023). The new definition of third-party servicer is here.
Under the previous guidance, colleges and universities engaged outside entities in efforts to support enrollment and retention, leverage software products and services, and create educational content and instruction without considering these entities as third-party servicers.
The impact of the new guidance
The Department's new guidance greatly expands the types of services that would fall under the TPS guidance. This expansion is causing tremendous confusion and conceivably could include many new reporting entities, including:
a college that provides courses and instruction to another institution as part of an intercollege consortium;
an institution in a state system providing services to other institutions in the system;
a local police department helping to compile and analyze campus crime statistics;
retention services or tools to improve outcomes for at-risk students; and
technology providers developing adaptive courseware solutions.
Many of these entities may not have been considered third-party servicers under the prior guidance, and falling under the new definition could demand meaningful changes (e.g., contractual renegotiation) to the relationship between the TPS and the institution. For example, third-party servicers must submit information about who they are and what services they provide to the institution. Third-party servicers must also undergo an annual audit to ensure compliance with Title IV requirements and are jointly liable with the institution for any audit findings. Institutions must report to the Department that they are using a third-party servicer to carry out a Title IV function, provide the Department a copy of the contract with the servicer upon request, and maintain joint liability with the servicer when there are any violations.
Institutions are encouraged to ask the Department to clarify what services fall under the third-party servicer requirements and better specify what it means to be a third-party servicer.
Governing boards should discuss with senior leaders whether the institution should send comments to the Department to seek additional information about what should constitute a third-party servicer and whether the services triggering such requirements should be readjusted.
Why This Matters
The use of OPMs—and third-party servicers more broadly—is expanding across higher education, especially as institutions look for new cost savings or revenue generators.
More regulatory changes regarding how institutions can use OPMs are expected. An April 2022 Government Accountability Office report stated that the Department needed to strengthen its approach to monitoring OPMs. Lawmakers have also questioned the use of OPMs and whether they comply with federal law. The Department is holding multiple listening sessions throughout March 2023 to hear from experts and stakeholders about the use of OPMs.
Governing boards need to understand if and how their institutions use OPMs and third-party servicers, and they must be aware of the benefits, risks, expenses, and impacts these entities have on their institutions. While only the requirements of the existing TPS guidance are known, additional changes are likely once the Department seeks to modify the 2011 guidance with respect to OPMs. Boards can get ahead of the situation by having a working knowledge of third-party servicers, OPMs, and other vendors that perform specific functions on behalf of their institutions.
Questions for Board Members
Does our institution work with any third-party servicers that currently fall under the Department's guidance? If yes, which third-party servicers should our board become aware of and familiar with?
What are the impacts and benefits of these servicers for our institution?
What are the potential risks of associating with our list of third-party servicers given the current and potentially forthcoming expanded guidance by the Department?
Should our board discuss the use of OPMs as part of institutional operations? Does our board need to be aware of any contracts' terms and do any contracts require board oversight to renegotiate?
Should our board discuss the potential consequences of losing a partnership with one or more OPMs? Is the third-party servicer providing an essential function that cannot be implemented in-house?
Additional Resources
Education Department Dear Colleague Letter: "Requirements and Responsibilities for Third-Party Servicers and Institutions" (updated February 28, 2023).
"Guidance on Outsourcing Spurs Anxiety About 'Collateral Damage,'" Inside Higher Ed, February 28, 2023.
ACE memo: "Background Information and Implications for Campuses: Department of Education Dear Colleague Letter on Third-Party Servicers" (updated March 21, 2023).
Share on LinkedIn