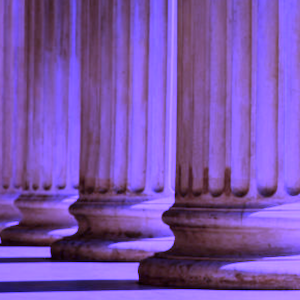 On Thursday, Jan. 14, 2021, the U.S. Department of Education announced that the roughly $21.2 billion secured for higher education in the Coronavirus Response and Relief Supplemental Appropriations Act, 2021 (CRRSAA) is ready for allocation. Concurrently, the Biden/Harris transition team followed through on the president-elect's pledge to offer additional support for individuals and the American economy through the "American Rescue Fund."
Additionally, since his inauguration, President Joe Biden has taken several executive actions relating to student loans, immigration, and issues affecting higher education.
What Board Members Need to Know
U.S. Department of Education announces Higher Education Emergency Relief Fund II (HEERF II) is available now.
The $21.2 billion in the HEERF II is separated into three separate grant portions: student aid, institutional aid, and a separate pot of funding for proprietary institutions. Importantly, institutions that already applied for CARES Act funding will not need to reapply.
This amount does not include the separate provisions in the December package regarding historically black college and university (HBCU) and other Minority-Serving Institution (MSI) funding.
One major change is that students who were ineligible for federal student aid were barred from receiving support under the CARES Act. That is no longer the case with the HEERF II funding—students who are not eligible for federal financial aid are still eligible for this latest round of support. As a caveat, whether undocumented students are eligible nationwide is still unknown. We expect the administration to clarify now that President Biden has taken office.
More information, including an FAQ and an allocation table for eligible institutions, can be found here.
President Biden unveils COVID-19 relief package and takes other executive actions.
In the week before taking office, then President-elect Biden outlined a $1.9 trillion COVID-19 relief plan that includes an additional $35 billion in potential funding for higher education. While additional funding is necessary and welcome, currently it appears that this funding is reserved for public institutions as well as private HBCUs and other MSIs. It also falls short of the $120 billion requested by the higher education community. AGB will be sure to keep members abreast as this next round of COVID-19 relief funding progresses through the legislative process.
Further, since Inauguration Day, President Biden has taken a number of executive actions:
As is customary with an incoming administration, President Biden's chief of staff also directed the federal government to pause the implementation of any regulations not yet in effect until an audit can be performed.
Questions for Board Members
How should the needs for institutional funds be prioritized to benefit the institution most effectively? How should the employment of faculty and staff be considered?
How will you assess the needs of students for disbursing emergency financial aid?
What mechanisms must be in place to ensure the funding will be used in a manner outlined in the Certificate of Agreement? What information should go to the board?
How might the pandemic affect your asset management strategy (foundation or endowment)? What policies should you consider to effectively utilize available funds?
How will rescinding the travel ban affect your institutional policies in the short and long term?
Additional Resources
Share on LinkedIn