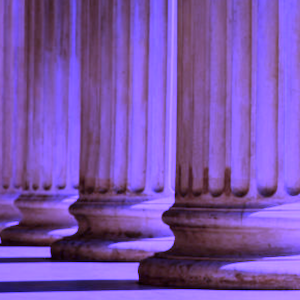 Over the past several weeks, AGB has worked hard to keep you updated on the congressional response to the COVID-19 pandemic. As part of the recently enacted Coronavirus Aid, Relief, and Economic Security (CARES) Act, Congress included nearly $350 billion for a federal small business loan program.  The Paycheck Protection Program (PPP) is intended to support businesses (including nonprofits—colleges and universities) with fewer than 500 employees by providing a loan to cover up to eight weeks of payroll costs. These funds can be used for payroll, rent, utilities, and mortgage interest. The loan will be forgiven if at least 75 percent of the forgiven amount is used for payroll while maintaining compensation levels and employees. Organizations can begin applying for these loans on Friday, April 3.
The U.S. Department of the Treasury has released a short summary that describes who is eligible, how much money is available per borrower, how to apply, and other important details.
Importantly, institutionally related foundations (IRFs) with fewer than 500 employees are also eligible. As a separate 501(c)(3) organization, an IRF can apply even if the institution it supports cannot. Given the $350 billion funding cap, AGB suggests that interested borrowers apply as quickly as possible. If you and your board think your institution or foundation might qualify for and benefit from an SBA loan, AGB encourages you to talk with your president or CEO about this program.
There is some concern because the Treasury Department and Small Business Administration (SBA) appear to count student workers as employees, precluding many small colleges and universities from eligibility. AGB and the higher education community are in contact with the administration to address this issue, and AGB will be sure to update you as we find out more.
A sample application can be found here.
Government Resources:
Additional Resources:
If you haven't had a chance to read our alert on the CARES Act, you can do so here.
For additional COVID-19 information and AGB resources, please click here.
Share on LinkedIn