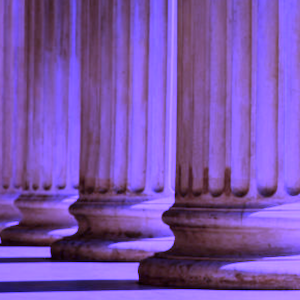 On August 24, 2022, President Biden and the U.S. Department of Education (the Department) announced that the Department will provide targeted student debt cancellation to former students who took out loans held by the Department of Education. The Department also extended the student loan payment pause until December 31, 2022. At the same time, it announced details of a proposed rule to create a new income-driven repayment plan intended to "substantially reduce future monthly payments for lower- and middle-income borrowers."
The Department expects to release further details and technical items in the next few months.
What Board Members Need to Know
Student Loan Forgiveness
At present, this debt relief is limited to borrowers with student loans held by the Department, not by private lenders.
The income cap for eligibility is $125,000 for individuals and $250,000 for households.
Eligible borrowers can receive up to $10,000 in debt cancellation (up to the amount of their actual current student loan debt). This forgiveness is for all types of student loans held by the Department, including undergraduate, graduate, and PLUS loans.
Pell Grant recipients are eligible for debt cancellation up to $20,000.
The Biden Administration has stated that this debt relief is a one-time event. According to the White House, nearly 8 million borrowers may be eligible for automatic relief because their relevant income data is already available to the Department.
Borrowers whose income data is not available to the Department will need to fill out an application. White House officials have stated the application will be available in early October 2022. Eligible borrowers who submit a loan forgiveness application should receive debt relief within four to six weeks from the date of their application.
Legal challenges could potentially block this debt relief.
Student Loan Payment Pause
The Department announced that the payment pause will continue until December 31, 2022. During the pause, interest will continue to not accrue.
The Department says that this is the final pause to student loan payments due to the pandemic.
Income-Driven Repayment Plan
The Department intends to propose a rule that creates a new income-driven repayment plan limiting payments to 5 percent of a borrower's discretionary income (rather than several current plans' 10 percent).
The Department also intends to raise the amount of income that is considered nondiscretionary and therefore not included in calculating a borrower's monthly payment.
The plan would also forgive loan balances after 10 years of payments for loan balances below $12,000 rather than after 20 years in some current plans.
The plan will cover borrowers' unpaid monthly interest, and as long as borrowers continue to make required, on-time payments, accrued interest will not be added to loan balances.
Other Steps to Address Student Debt
In addition to debt forgiveness, the Department is considering other steps such as proposing to reinstate the Gainful Employment rule. The Department is also considering a plan to publish an annual "watch list" of the programs with the worst debt levels in the country, and the Department will request additional plans from colleges and universities with the most concerning debt outcomes.
Further Considerations
Why This Decision Matters
Student Loan Debt Puts College and University Affordability in the Spotlight
Student loan debt is a prevalent and contentious topic in the current public discourse. The White House says that the decision will cancel the full balance of roughly 20 million borrowers and argues that the relief advances racial equity because Black students are more likely to have to borrow to attend a postsecondary institution.
Many experts agree that this type of debt relief is not a solution for future student debt challenges and additional changes are needed to address higher education affordability and costs going forward.
Ultimately, the debate has thrust issues surrounding higher education costs, prices, and affordability into the spotlight. The potential decisions to publish a "watch list" of poorly performing programs and reinstate the Gainful Employment rule indicate that policymakers are examining ways to encourage institutions to justify or lower costs. While these potential proposals are limited in scope, they may herald further scrutiny and action.
AGB has called on the Department to address federal student aid shortcomings as well as double the Pell Grant for eligible students.
Student Loan Debt Is an Important Topic for Board Discussion
Student loan debt can have serious negative consequences for institutions' student success efforts. Governing boards should seek to not only understand the levels of debt that their institution's students are accepting but also recognize the impact that debt has on retaining and graduating students. Just as important, boards should understand the effect that loans have on students even after they leave the institution. To gain a greater understanding of this impact, disaggregating student data can highlight specific challenges that different student groups face, based on race, ethnicity, income, gender, and other characteristics.
Further, high levels of student loan defaults will negatively affect cohort default rates—a metric that could jeopardize institutional access to Title IV funding. The Department's cohort default rate uses data from borrowers entering repayment over the previous three years. Given that the student loan payment pause has continued since March 2020, default rates will be uncharacteristically low for another year or two. Boards should ensure that their institutions' administrations are monitoring their cohort default rates and updating their boards as necessary.
Questions for Board Members
What is our institution's cohort default rate? How is that rate likely to change over the next three to five years?
What is the median level of student loan debt for enrolled students disaggregated by program, year, and other student characteristics such as race, ethnicity, gender, and income?
What is the median level of student loan debt for students upon graduation by segment and by program?
How does student loan debt affect borrowers' ability to remain enrolled, graduate, and be economically successful after graduation?
What is an acceptable level of student loan debt for graduates of our institution?
How many students withdraw due to overwhelming costs?
What can the institution do to reduce costs to students?
What is our tuition strategy and how does it support our goals for student success?
What advocacy measures has the institution taken to lobby state or federal lawmakers to better support student and institutional needs?
Share on LinkedIn