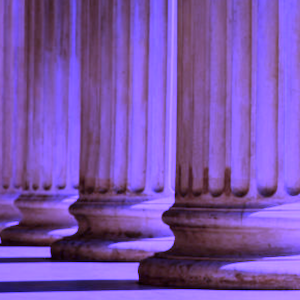 On December 29, 2022, President Biden signed the fiscal year (FY) 2023 omnibus appropriations bill into law. The spending package includes $1.7 trillion to fund the federal government through September 30, 2023. Specifically, the U.S. Department of Education (ED) is funded at $79.6 billion, an increase of $3.2 billion over FY 2022.
What Board Members Need to Know
This year's omnibus package includes a number of important investments in higher education.
Affordability 
The bill increases:
The maximum Pell Grant award by $500, from $6,895 to $7,395—an even larger increase than what was included in FY 2022.
The Federal Supplemental Educational Opportunity Grant program by $15 million above the FY 2022 enacted levels.
Investments in Minority-Serving Institutions 
The bill also funds Historically Black Colleges and Universities (HBCUs), Hispanic-Serving Institutions (HSIs), and other Minority-Serving Institutions (MSIs) at increased levels. Specifically, funding for these institutions includes:
An increase of $33 million for HBCUs for a total of $396 million.
An increase of around $45 million for HSIs for a total of $227 million.
An increase of $8 million for Tribally Controlled Colleges and Universities (TCUs) for a total of $51.5 million.
$50 million for a new HBCU, TCU, and MSI Research and Development Infrastructure Grants program.
Congress included $47.5 billion for the National Institutes of Health, an increase of $2.5 billion from FY 2022.
Congress funded the National Science Foundation (NSF) at $9.87 billion, a historic increase of $1.036 billion from FY 2022.
The FY 2023 spending bill also included congressionally directed funding, otherwise known as earmarks. The Labor, Health and Human Services, and Education portion of the bill includes more than $1 billion for higher education funding for more than 545 projects. This is the second year in a row that Congress has allowed earmarks.
Why This Matters
The increase in the Pell Grant award marks the largest increase in the award in a decade. This major investment follows a similar pattern in FY 2022, which saw an increase in the maximum Pell Grant award of $400. These increases contribute to President Biden's goal of doubling the maximum Pell Grant to restore its purchasing power, making post-secondary education more affordable for students.
The FY 2023 appropriations bill provides level funding for the Federal Student Aid (FSA) Office. This steady funding comes as President Biden's student loan forgiveness plan, which would provide forgiveness of up to $20,000 of student loans for middle- to low-income borrowers, is at a stalemate until the Supreme Court hears the legal case in February (and likely releases a decision the following summer). FSA is also ramping up efforts to restart loan repayment following more than three years of a payment pause due to the pandemic. The office could be under significant additional strain as it also works toward simplifying the Free Application for Federal Student Aid (FAFSA).
While the government is funded through the end of September 2023, it is currently unclear how and if Congress will be able to pass an FY 2024 budget with a split and partisan Congress.
Questions for Board Members
Did your institutions receive an earmark? If so, what are the funds to be used for?
How many of your students will benefit from the increase in the maximum Pell Grant award?
Do funding increases in other programs provide new opportunities for your institution?
Additional Resources
H.R. 2617, the Consolidated Appropriations Act of 2023
The explanatory statement can be found here. Earmarks begin on page 360 of the PDF.
Share on LinkedIn