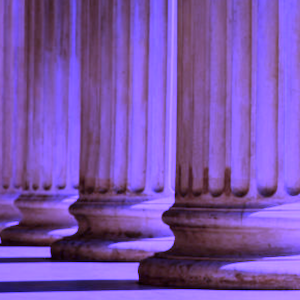 On March 15, 2022, President Biden signed H.R. 2471, the Consolidated Appropriations Act 2022, into law. This $1.5 trillion omnibus bill funds the federal government through September 30, 2022, and includes an increase in funding for multiple provisions affecting higher education.
What Board Members Need to Know
Of particular importance to college and university boards, the omnibus bill provides:
A total of $3 billion (a $452 million increase in discretionary spending) for all higher education programs at the Department of Education (ED). Included in this increase are:
A $400 increase in the maximum Pell Grant—the largest increase in over nine years.
A $96 million increase in funding for Historically Black Colleges and Universities (HBCUs), Hispanic-Serving Institutions (HSIs), and other Minority-Serving Institutions (MSIs).
A $2.25 billion increase to the National Institutes of Health.
A $350 million increase to the National Science Foundation.
A provision requiring colleges and universities to issue a campus climate survey to students every two years. It prescribes 13 different topic sections and little flexibility. The language directs ED to gather experts and stakeholders to develop the survey, which will likely take more than a year to build and implement.
$250 million in "congressionally directed funding" (also known as earmarks) on issues related to labor, health, and education. A portion of that funding will go toward more than 200 separate projects involving higher education institutions.
Why This Matters
While the omnibus bill provides funding increases in many areas that strengthen higher education and college and university boards, these increases are below President Biden's budget request and the proposals passed by the House and supported by Senate Democrats. However, the $400 increase in the maximum Pell Grant is significant and valuable for students and is one of the largest increases for this program in recent years. According to the National Center for Education Statistics, 33.6 percent of undergraduate students received a Pell Grant in 2019-2020. Increasing the maximum Pell Grant award makes post-secondary education more affordable by reducing the cost of attendance for the students most in need of financial assistance.
This is the first major appropriations bill in over a decade to pass under the new House rules that allow for earmarks. These earmarks, now referred to as Community Project Funding or Congressionally Directed Spending, cannot be provided to for-profit entities. Higher education institutions traditionally have benefited from directed funding, given the benefits they provide to their students, their communities, and the country. While earmarks sometimes have a poor reputation because they can balloon the cost of a bill, they can also strengthen the lawmaking process by giving members of Congress a tangible reason to vote for legislation that includes their earmarks. With the return of earmarks, we expect subsequent legislation to include them.
Questions for Board Members
How many students on your campus receive Pell Grants?
Is your institution eligible for additional funding through the omnibus? If yes, what is the impact on financial planning and decisions?
How might your institution or foundation supplement the increased Pell Grant funding to better support students in need?
Is advocacy part of your board's culture? If yes, what is your board's role in public policy advocacy? AGB's FAQ Guide on Board Advocacy is a terrific tool to better understand how board members can contribute and collaborate with their government relations professionals.
Share on LinkedIn