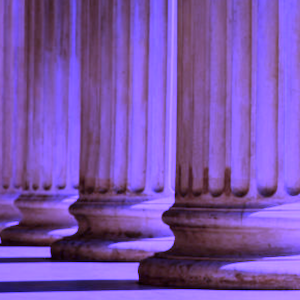 On Thursday, June 29, 2023, the U.S. Supreme Court ruled that the use of race in admissions decisions at the University of North Carolina (UNC) and Harvard College was unconstitutional, violating the Equal Protection Clause of the Constitution's Fourteenth Amendment. In the 6–3 ruling, the Court overturned more than four decades of precedents in how race can be used in higher education admissions practices. The decision will compel some colleges and universities to reexamine their admissions policies and practices and determine its impact on their institutional strategic priorities.
Governing boards should seek to understand the ruling's impact on their institution's admissions goals; how it may impact mission, equity, or inclusion priorities; and what modifications are necessary for their institution to remain legally compliant.
What Board Members Need to Know
The Court's decision applies to two separate cases brought by Students for Fair Admissions against UNC and Harvard College.
Students for Fair Admissions argued that race-based admissions discriminate against Asian American applicants.
Respondents argued that race-based admissions enhance the educational benefit to the entire campus community, do not discriminate against Asian American applicants, and are permissible under earlier Court rulings.
The majority held that the admissions practices at UNC and Harvard violate the Equal Protection Clause of the Fourteenth Amendment.
Writing for the majority, Chief Justice John G. Roberts Jr. argued, "Both programs lack sufficiently focused and measurable objectives warranting the use of race, unavoidably employ race in a negative manner, involve racial stereotyping, and lack meaningful endpoints. We have never permitted admissions programs to work in that way, and we will not do so today."
Roberts also specifically said that nothing in the opinion should prohibit higher education institutions from "considering an applicant's discussion of how race affected his or her life, be it through discrimination, inspiration, or otherwise."
The Court's decision split along ideological lines.
The chief justice's opinion was joined by Justices Alito and Barrett, with Justices Thomas, Gorsuch, and Kavanaugh writing concurring opinions.
The minority comprised Justices Sotomayor, Kagan, and Jackson.
Nine states already ban the use of race in admissions.
The Biden administrative has signaled it intends to produce "clarifying resources" that address "lawful admissions practices" within the next 45 days.
There is contention about the use of the phrase "affirmative action" or "race-based admissions" in the opinion. While many headlines use the phrase "affirmative action" to refer to the main issue at play, the majority opinion does not include the phrase "affirmative action" at all.
Some experts argue that "affirmative action" refers to policies meant to promote opportunities for members of historically marginalized groups. "Race-based admissions" is intended to keep the playing field level, not automatically put the thumb on the scale for any particular student demographic.
While Chief Justice Robert's opinion does not use the phrase "affirmative action," several other opinions, including the dissents, use the phrase more than once.
Why This Matters
Race-based admissions: This decision primarily affects institutions that used race-based admissions policies or considered enrolling underserved populations as a strategic priority.
Diversity, equity, and inclusion (DEI) and its impact on higher education: Educators have demonstrated the importance of maintaining DEI on campus. Diversity in the student body leads to more productive and critical thinkers. With respect to race and admissions, higher education leaders must consider other approaches so students can continue to reap the educational benefits of a diverse student body.
AGB's perspective: As AGB President and CEO Henry Stoever stated in an email to members, "AGB believes that colleges and universities should be allowed to pursue their educational missions through holistic means (including the consideration of race in admissions decisions), and we asserted that position in a higher education community amicus brief when the Supreme Court accepted the case for review…. While the precise consequences of this decision will differ for each institution, we are confident that colleges and universities will continue to prioritize student success for all students; uphold the principles of justice, diversity, equity, and inclusion; and strive to provide an inclusive and welcoming educational environment in this new era, all while being in compliance with the law as it continues to evolve."
The impact on student sentiment: Beyond the strict issue of race-based admissions, college and university leaders should reflect on the impact of the decision on mission, other institutional goals, and student well-being. Some students or other community members may voice their opinions through protest, and leaders must decide if, and how, to respond.
Effects on scholarships and philanthropy: Further legal challenges may arise over the use of race-based scholarships or fundraising campaigns in the future. Already, some states and institutions are eliminating the consideration of race in awarding student scholarships.
Questions for Board Members
How does this decision affect our admissions policies?
How might this decision impact our mission or operations beyond enrollment? What alternative strategies might be available to achieve our goals while also staying in legal compliance?
Who is responsible for ensuring our enrollment processes are legally compliant?
How might the budget need to change to serve our mission in light of this decision, if at all?
How might this decision impact our fundraising or philanthropic priorities?
Additional Resources
"Students for Fair Admissions, Inc. v. President and Fellows of Harvard College," Supreme Court of the United States. June 29, 2023.
Amicus Brief Supporting Race-Conscious Admissions Protocols, American Council on Education, AGB, and 37 other higher education associations. August 1, 2022.
"Supreme Court Rejects Affirmative Action," Inside Higher Ed. June 29, 2023.
Trusteeship Podcast Episode 36: Navigating Communication and Cultural Challenges on Campus, AGB. June 20, 2023.
Share on LinkedIn