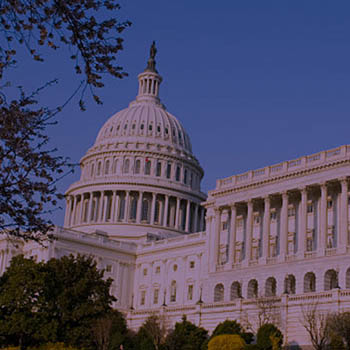 Suzanne B. Goldberg
Acting Assistant Secretary for Civil Rights
U.S. Department of Education
Office for Civil Rights
Lyndon Baines Johnson Department of Education Bldg
400 Maryland Avenue, SW
Washington, DC 20202-1100
Written Comment: Title IX Public Hearing (2020 amendments to the Title IX regulations)
Dear Acting Assistant Secretary Goldberg:
Thank you for the opportunity to provide written comments on improving the enforcement of Title IX. Having the right regulatory and enforcement regime to protect against sexual harassment, including sexual assault, is imperative for our nation's institutions. The Association of Governing Boards of Universities and Colleges (AGB) serves more than 1,300 member boards, 1,900 institutions, and nearly 40,000 individual members. AGB is the premier membership organization focused on empowering the boards of higher education institutions and their affiliated foundations to govern with knowledge and confidence. As fiduciaries, governing board members have a special responsibility under both the law and good governance practices to act in the best interest of the colleges and universities they serve. We greatly appreciate the Department's focus on these important issues.
As part of this special responsibility, boards must work with institutional leaders to protect both students and employees. Complying with Title IX regulations is one important facet of this effort, and therefore it is critical that the regulations serve students and institutions. AGB commented on the prior administration's proposed regulations pertaining to Title IX, and we worked to educate our members on its requirements. For example, the 2020 AGB Advisory Statement on Sexual Misconduct states that boards should receive regular, formal reports by the responsible administrator outlining institutional risk relating to sexual harassment and should encourage productive dialogue on sexual misconduct and other issues critical to institutional well-being.
We remain concerned that certain provisions within the current Title IX regulations do not adequately address the needs of students and staff. We thank the Department of Education for providing the opportunity to comment on this important matter and urge it to make several changes to the existing regulations to make campuses safer and fairer for the entire campus community.
Regulatory Concerns & Suggestions
Colleges and universities are educational institutions, not part of the criminal justice system, and lack the infrastructure to set up a quasi-judicial system that is not in the interest of students.
We believe that while governing boards are committed to ensuring that students benefit from a safe learning environment, the current regulations force colleges and universities to mimic the criminal justice system – to the detriment of campus safety. Many institutions lack the resources, tools, expertise, and infrastructure needed to maintain the court-like system required by the current Title IX regulations. Most behavior that necessitates disciplinary proceedings at institutions, such as cheating on an exam, fall under an academic code that enforces standards through education, prevention, and accountability. Although the disciplinary system at higher education institutions parallels the practices used in a court of law, they are not the same and should not mirror one another. The cross-examination requirements of the regulations are also difficult to implement. The current mandates around cross-examination can be cumbersome and expensive for students and institutions. Most importantly, the current Title IX regulations could substantially discourage legitimate complaints from being brought forward, making campuses less safe.
To remedy this issue, the Department should seek to promulgate new regulations that reduce the need for institutions to offer quasi-judicial processes while ensuring the rights of victims and alleged perpetrators are protected. It is necessary that the Department regulates in a manner that creates safer communities on campus while not expecting institutions to function as courts of law.
The proposed regulations threaten to usurp the fiduciary authority of boards over institutional policies.
The regulations also threaten to supplant the fiduciary authority of boards over institutional policies. For example, the regulations purport to offer institutions a choice regarding their standard of evidence: they may use either "preponderance of evidence" or the more stringent "clear and convincing evidence." However, institutions must use the same standard for students and employees, even though they are dissimilar groups, and institutions have different responsibilities and relationships to each. Collective bargaining agreements and institutional governance decisions, such as other disciplinary policies outside the scope of Title IX, are now affected by the current regulations. Practically speaking, this process essentially sets a de facto, federally prescribed, one-size-fits-all standard that does not afford colleges and universities the flexibility to appropriately address these difficult issues in the fairest and most effective manner. These kinds of prescriptive requirements threaten to usurp the board's fiduciary authority.
Thus, it is important that forthcoming efforts to regulate this area allow institutions to use their own standard of evidence that best fits the particular situation related to different classifications of individuals, whether they be employees or students. Each institution, their employees, and students have differing needs based on the given circumstances, and Title IX regulations should take this into account.
The regulations have opened institutions up to new risks, costs, and liability.
The current regulations have resulted in unintended consequences that opened institutions up to new costs and liability. The regulations forced institutions to add new procedures, hire more staff, and reduce their ability to offer flexibility to students and survivors, who may not all want the same outcomes. This is an extra burden at a time when colleges and universities are already stretched thin, especially rural and smaller institutions, due to the COVID-19 pandemic. Even if institutions follow the rules properly, they may still face lawsuits, which would be an additional strain to colleges and universities that might already be struggling. It is paramount that as the Department looks to improve the current regulations in this area, it focuses on reducing the burden for institutions while also maintaining the constitutional rights of victims and alleged perpetrators.
Conclusion
The role of governing boards must not be reduced to acting as a referee over processes for combatting sexual harassment that are predetermined by the department and offer insufficient opportunities for governing boards' essential policy direction and stewardship. We thank the Department for looking at ways to improve Title IX to address the needs of students, employees, and institutions. AGB appreciates the opportunity to contribute to this important discussion and looks forward to additional opportunities in helping to ensure that the Title IX regulations reflect the needs of all parties involved.
Sincerely,


President & CEO
Association of Governing Boards of Universities and Colleges