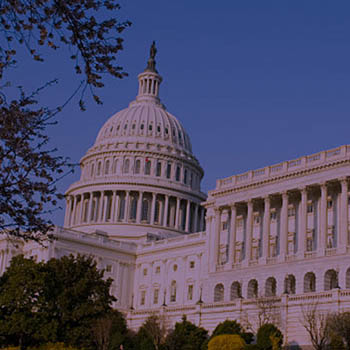 The Honorable Bobby Scott
Chairman
Committee on Education and Labor
United States House of Representatives
Washington, DC 20515
The Honorable Virginia Foxx
Ranking Member
Committee on Education and Labor
United States House of Representatives
Washington, DC 20515
Dear Chairman Scott and Ranking Member Foxx,
On behalf of the Association of Governing Boards of Universities and Colleges (AGB), I am writing regarding select provisions of the College Affordability Act (CAA), the Committee's proposal to reauthorize the Higher Education Act (HEA), relevant to governing boards. AGB supports continued efforts to reach a bipartisan consensus on an HEA reauthorization.
AGB is the premier organization centered on governance in higher education, serving more than 1,300 member boards, 1,900 institutions, and nearly 40,000 board members. As fiduciaries, board members are ultimately accountable for fulfilling institutional mission, ensuring academic quality and financial health, and reviewing and ensuring the continuing effectiveness of all major policies and programs. Given our mission, we support the first-time inclusion of institutional governance as a part of HEA's accrediting standards. AGB supports the current ability of accreditors to set high standards for institutional governance and the independence of accreditors to set standards that fit into the context of the institutions they serve. Therefore, AGB opposes the requirement in CAA to create a technical review panel at the U.S. Department of Education (ED) that would establish measures and definitions that accreditors must choose from when assessing institutional outcomes related to completion, progress toward completion, and workforce participation. Board, institutional, and accreditor independence are all pillars of America's higher education system and a technical review panel of this nature could undermine that value.
Broadly, AGB supports the inclusion of provisions that increase students' ability to access higher education. As a result, AGB applauds CAA for increasing the maximum Pell Grant award by $500 while indexing future increases to inflation. AGB also supports the expansion of Pell Grants to incarcerated individuals and the Federal Pell Grant Bonus Program that provides additional funding to institutions that graduate high numbers of Pell Grant recipients. AGB is in favor of expanding Pell Grant eligibility to short-term education programs with accountability measures to ensure that such programs are high-quality, which is accounted for in the bill.
AGB is concerned about uncertainty around provisions related to institutional accountability. Specifically, the new on-time loan repayment rate metric leaves the repayment thresholds up to future determinations by the Secretary of Education. This Secretarial-determined structure means that thresholds could change from Administration to Administration without an understanding as to why the bar may be raised or lowered. Additionally, it is unclear how the adjusted cohort default rate and the on-time loan repayment rate metric would impact institutions.
AGB appreciates the provision that prevents ED from implementing the Administration's proposed Title IX regulations. AGB submitted comments earlier this year expressing concerns about the Administration's proposed Title IX regulations and the negative effects the regulations could have on students and institutions. AGB supports student protections against sexual harassment and assault under Title IX, and believes that boards should be informed about policies and practices to keep students and members of campus communities safe.
Finally, we ask the Committee to consider the addition of a provision focused on ensuring that institutional board members are educated about their roles and responsibilities. Specifically, we believe that the Title IV program participation agreement (PPA) should provide an assurance that board members receive appropriate preparation in order to best fulfill their fiduciary responsibilities.
Thank you for your consideration of our views.
Henry Stoever
President & CEO
Association of Governing Boards of Universities and Colleges