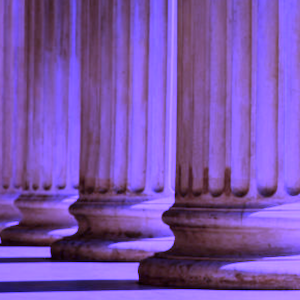 September 16, 2019
Richard F. O'Donnell
Chairman, Subcommittee on Accrediting Agency Oversight of Governance
National Advisory Committee on Institutional Quality and Integrity
U.S. Department of Education, Office of Postsecondary Education
400 Maryland Ave., SW, Room 6W250
Washington, DC 20202
Dear Chairman O'Donnell:
On behalf of the Association of Governing Boards of Universities and Colleges (AGB) I write concerning the most recent meeting of the National Advisory Committee on Institutional Quality and Integrity (NACIQI). It is my understanding that during this meeting a subcommittee was formed and tasked with examining accrediting agencies' oversight of governing boards and the issue of political influence. It is also my understanding that members have since been appointed to the subcommittee and that the subcommittee will provide recommendations to the full membership of NACIQI at its next meeting.
For nearly 100 years AGB has remained the premier organization centered on governance in higher education, serving more than 1,300 member boards, 1,900 institutions, and almost 40,000 board members. I believe AGB's voice in this conversation is critical and should be considered during your deliberations. Our association has long championed effective governance standards for accreditors and has worked with an array of knowledgeable stakeholders on these issues for decades. I hope to arrange for an opportunity to speak with members of the subcommittee in the near future.
In the meantime, I would like to share some general thoughts and comments on the issue of accreditation and the important role that we believe it plays in preserving governing board autonomy and independence and enabling boards to carry out their fiduciary responsibilities.
Governing boards hold a discrete authority over the institutions they serve. As fiduciaries, board members are ultimately accountable for fulfilling an institution's mission, ensuring academic quality and financial health, and reviewing and ensuring the continuing effectiveness of all major policies and programs. They are indispensable strategic partners for presidents and CEOs to advance student success and institutional vitality.
Accreditors currently have high standards related to fiduciary responsibilities of governing boards, and we believe accreditors should maintain these standards. Generally, these standards tend to include ensuring the institution's mission is kept current; ensuring the financial health and sustainability of the institution; reviewing and strengthening educational quality; selecting and regularly evaluating the institution's president; empowering the president to manage the institution; and focusing on oversight, not management. Other standards include engaging in board performance assessments, defining and addressing conflicts of interest, safeguarding the board's independence from undue influence, and working effectively within clear governance policies and practices. Because boards oversee issues and determine policies that are critical to the integrity and success of their institutions—such as financial viability, college completion and student success, program and institutional accreditation, campus safety, and high-level research and related funding (both domestic and international)—AGB strongly believes that accreditors should continue to maintain these standards related to the responsibilities of governing boards.
As the subcommittee moves forward with its deliberations, I hope it will consider the views of AGB and recognize the importance of accreditors in maintaining and strengthening their oversight of, and relationship with, governing boards in order to improve institutional quality. I would be pleased to speak with you and the subcommittee on this issue soon.
Sincerely,

Henry Stoever
President & CEO
Association of Governing Boards of Universities and Colleges
Cc: Jennifer Hong, Executive Director of the National Advisory Committee on Institutional Quality and Integrity (NACIQI), jennifer.hong@ed.gov; other members of the Subcommittee on Accrediting Agency Oversight of Governance
Share on LinkedIn