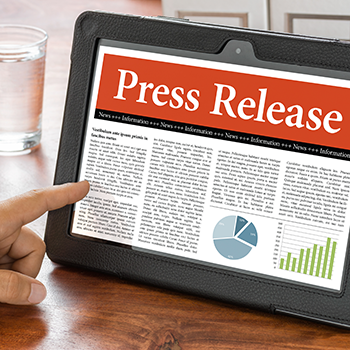 For Immediate Release
CONTACT:
Morgan Alexander
media@AGB.org
202-776-0853
WASHINGTON, DC (February 23, 2022)—The Association of Governing Boards of Universities and Colleges (AGB), the premier organization advocating strategic board leadership in higher education, today announced a new grant awarded by the Bill & Melinda Gates Foundation to develop resources for governing board oversight of equitable student success. 
The project's initial phase will focus on building a curriculum focused on equity and student success for governing boards with an emphasis on overseeing measurable outcomes. Through the AGB curriculum, boards can develop the capacity to oversee student success through an equity lens to sharpen their governance policies and elevate the impact of campus-wide programs. The curriculum will highlight data on student success trends and gaps based on demographic characteristics; prioritize this work for institutional transformation, sustainability, and fiduciary duty; and identify strategies and practical resources for boards and chief executives to lead their institutions toward improved outcomes for all students.  
The second phase will focus on helping boards assess the impact of AGB's curriculum and refine it via additional tools, methods, and leading practices for boards to oversee institutional transformation for equitable student success. 
"We are excited to work with the Gates Foundation to develop and provide board members with resources to help them oversee and advance student success," said Henry Stoever, AGB president and CEO. "A vital aspect of thinking strategically is to focus on what matters most to long-term sustainability. AGB's Principles of Trusteeship place these responsibilities on trustees as part of leading by example in championing justice, diversity, equity, and inclusion. This grant will allow us to create an informative and practical curriculum with actionable recommendations and resources for boards." 
In addition to this latest effort, last year the Ascendium Education Group awarded AGB and the John N. Gardner Institute for Excellence in Undergraduate Education a grant to develop and launch the Governing Board Equity in Student Success Project, which established an academy for professional development and learning experiences for board members, chief executives, and leadership team members in a single state, Kentucky, as a demonstration project. The project also includes an intensive retention performance management component for leadership teams, using data and proven strategies to promote student success.  
Additionally, with the support of AT&T, AGB recently established the Council for Student Success, which regularly convenes a unique cross-functional advisory group of college and university board members, chief executives, select administrators, and faculty from a range of institutional types. The council examines strategic priorities across higher education, shares best practices, and leverages the experiences, perspectives, and insights of its members for the development of AGB insights, convenings, and services designed to strengthen the governing board's role in advancing student success.  
The project funded by the Gates Foundation will continue into the fall of 2022. Find out more information about the project at www.AGB.org/StudentSuccess. 
About AGB 
The Association of Governing Boards of Universities and Colleges (AGB) is the premier membership organization that strengthens higher education governing boards and the strategic roles they serve within their organizations. Through our vast library of resources, educational events, and consulting services, and with 100 years of experience, we empower 40,000 AGB members from more than 2,000 institutions and foundations to navigate complex issues, implement leading practices, streamline operations, and govern with confidence. AGB is the trusted resource for board members, chief executives, and key administrators on higher education governance and leadership.
### 
Share on LinkedIn