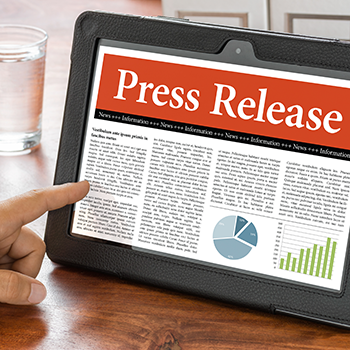 For Immediate Release
CONTACT:
Morgan Alexander
media@AGB.org
202-776-0853
WASHINGTON, DC (April 28, 2022)—The Association of Governing Boards of Universities and Colleges (AGB), the premier organization advocating strategic board leadership in higher education, has launched a Board Professional Certificate Program. Board professionals are chiefly responsible for staffing governing boards, and they are critical liaisons between the board and other key leaders on campus. Their role is even more vital amid an uncertain higher education landscape, which has many boards reevaluating institutional strategies and priorities.
The program includes 10 lessons that explain the board professional's responsibilities and relationships to key leaders including board members, presidents, and cabinet members, as well as institutionally related foundation executives, if applicable. Areas covered in the program will include the board professional as a strategic advisor, navigating complex relationships and dynamics, core functions of the board professional's role, addressing legal issues, and board composition. The course also covers the board professional's responsibilities in presidential searches, board and presidential assessments, and preparation for effective board meetings.
AGB developed the curriculum with support from members of AGB's Board Professionals Leadership Group, the AGB Council of Board Professionals, and Lynnette M. Heard, MEd, an AGB senior consultant, senior fellow, and ambassador to the Council of Board Professionals. Prior to joining AGB, Heard was the executive director of foundation board relations and secretary of the board of the University of Cincinnati Foundation. The course content is based on more than 100 years of research and leading practices.
"In the past, the work of board professionals was considered 'other duties as assigned,'" said Heard. "Now, effective, strategic governing boards are more engaged than ever before, and this level of engagement requires greater leadership and support from staff. Board professionals have been asking for more opportunities to receive professional education, and I'm very pleased that AGB is able to deliver on this request. This exclusive program offers a deep dive for board professionals who want to take the next step in enriching their own learning for supporting their institution, system, or foundation board."
Participants will receive a certificate of completion, a digital badge, and a robust portfolio of knowledge to demonstrate proficiency. They also will receive a complimentary copy of The Role of the Board Professional, an AGB publication that will serve as prerequisite reading.
The program, which joins AGB's well-developed suite of resources for board professionals, is the first online course designed specifically for these important leaders. It stems from AGB's intentional effort to elevate the board professional role and demonstrate its importance to exemplary board governance. Using the same online education platform as AGB's New Board Member Orientation, the program offers an array of time-tested insights and resources for mid-level board professionals and individuals who are interested in pursuing a board professional career path.
"It's hard to understate the importance of the board professional," said Henry Stoever, AGB president and CEO. "This essential leader is the primary communication conduit between the board, chief executives, cabinet members, staff leaders, faculty, and other institution and foundation stakeholders across campus, and must anticipate issues before they occur. A prepared board needs a prepared board professional."
The Board Professional Certificate Program is available exclusively for AGB members and is a complimentary benefit. Applications for the program are available at AGB.org/BPCertificate.
About AGB
The Association of Governing Boards of Universities and Colleges (AGB) is the premier membership organization that strengthens higher education governing boards and the strategic roles they serve within their organizations. Through our vast library of resources, educational events, and consulting services, and with 100 years of experience, we empower 40,000 AGB members from more than 2,000 institutions and foundations to navigate complex issues, implement leading practices, streamline operations, and govern with confidence. AGB is the trusted resource for board members, chief executives, and key administrators on higher education governance and leadership.
###
Share on LinkedIn