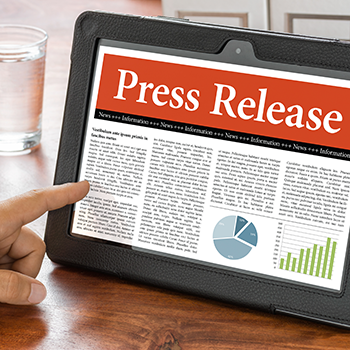 For Immediate Release
CONTACT:
Morgan Alexander
media@AGB.org
202-776-0853
WASHINGTON, DC (May 4, 2023)—The Association of Governing Boards of Universities and Colleges (AGB) today launched a new online version of Top Public Policy Issues for Higher Education. This resource outlines the most pressing public policy decisions that are likely to affect governing boards and the institutions they serve. AGB is the premier organization advocating strategic board leadership in higher education.
More than a dozen higher education experts provided input into the resource. These individuals represented key sectors of the higher education community, including two- and four-year colleges and universities, both public and private; institutionally related foundations; and other professional associations. The group collaborated to identify the salient issues of interest to board members.
The new resource categorizes the issues under the following sections:
Affordability and Value
Accountability and Regulation
College Athletics
Federal and State Funding
Judicial Rulings
Political Intrusion
These sections cover a wide variety of activities that will influence higher education over the next few years. For example, the "Affordability and Value" section describes how colleges and universities are facing scrutiny not only about their prices but also for a lack of transparency about the total cost of attendance. "Political Intrusion" summarizes mounting criticism about tenure and academic freedom; new state bills and laws targeting free speech on campus; and state lawmakers' fight over funding for diversity programs and what schools and colleges can teach about race, gender, and American history. At the end of every section, the resource lists useful questions for board members to discuss.
Top Public Policy Issues also examines the contextual issues facing academia, such as public skepticism of higher education, political division, the looming economic downturn, and higher education as a strategic asset of the United States.
"Colleges and universities are stewards of billions of federal dollars, and many institutions are the largest employers in their communities. Governing boards have a tremendous responsibility to understand the public policy issues that may impact students, faculty, and their campuses. They must remain aware of new policies—not only so they can effectively oversee their institutions, but also because they may be called upon to speak with elected leaders and advocate for their institutions," said Henry Stoever, AGB president and CEO. "Board members should avail themselves of this prime opportunity to understand how public policy issues affect their institutions and related foundations, and how to better position themselves to support chief executives and senior leadership teams. Top Public Policy Issues provides the critical guidance that board members need in an even more convenient format, ensuring that boards can govern with knowledge and confidence amid a turbulent and uncertain landscape."
About AGB
The Association of Governing Boards of Universities and Colleges (AGB) is the premier membership organization that strengthens higher education governing boards and the strategic roles they serve within their organizations. Through our vast library of resources, educational events, and consulting services, and with more than 100 years of experience, we empower 40,000 AGB members from more than 2,000 institutions and foundations to navigate complex issues, implement leading practices, streamline operations, and govern with confidence. AGB is the trusted resource for board members, chief executives, and key administrators on higher education governance and leadership. Learn more at AGB.org.
###
Share on LinkedIn