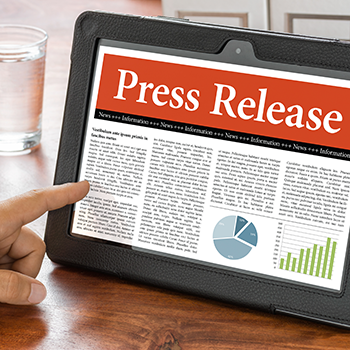 For Immediate Release
CONTACT:
Morgan Alexander
media@agb.org
202-776-0853
WASHINGTON, DC (November 16, 2020)—The Association of Governing Boards of Universities and Colleges (AGB), the premier organization representing higher education governance, today announced the release of The New Realities for Public Higher Education Foundations. The volume continues AGB's long-standing leadership role in shaping the essential work of institutional related foundations (IRFs), the organizations that provide support for the nation's public colleges and universities. These foundations and their boards have long had a fundamental role in the success of public higher education, and their work is even more significant in the face of the complex challenges confronting the sector today. The publication offers practical and timely insights for the leadership of public institution foundations and institutions, and the thousands of individuals who volunteer on their foundation boards.
While taking the long view, the new book also addresses the current realities of a pandemic that is influencing public higher education's already stressed financial model, with anticipated additional cuts in public funding, and the social and racial justice initiatives that certainly will affect higher education's campuses and culture.
Richard D. Legon, the editor of New Realties and a chapter author, is the immediate past president of AGB, having served in that role for 14 years. He remains a sought-after expert on higher education foundations and university governance and continues to work closely with IRFs and institutions as an AGB consultant. His experience and insights uniquely qualify him to shape this book, with an eye toward practical insights and recommendations.
Much has changed since the release of Legon's previous book on public institutions' foundations. Margin of Excellence (2005) focused on sound and practical governance policies and board structures that enabled foundations to assist their host institutions in meeting their mission-related aspirations. However, while foundations continue to add forward-leaning value, the myriad challenges across the sector suggest that they will have a more essential and operational role. The new book's chapter authors are among the most respected and experienced foundation leaders and governance experts, and their contributions span the broad array of challenges confronting public higher education and the essential partnership between a foundation and the institution it supports.
In reflecting on this new work, Legon said, "I've worked with public foundation boards for decades, and I've witnessed first-hand how they have responded to the new needs of public higher education and the challenges facing the sector. Now, expectations have never been higher. Make no mistake, foundations and their boards must deliver if public colleges and universities are going to thrive in the coming decades. I hope this book provides clarity and insight for foundation board members and executives, as well as institution leaders as they, together, navigate through a new environment."
The book encourages boards and foundation leaders to be strategic and nimble, emphasizes a clear alignment with the mission and goals of the host institution, and provides ideas about how best to achieve that alignment in foundation board engagement and structure.
"New Realities offers foundation boards a clear understanding of the public higher education landscape, and how IRFs fit into the space," said Henry Stoever, AGB president and CEO. "Foundations are an essential part of funding initiatives, advocacy, and the long-term health of the sector. The suite of resources that we offer to foundation members, of which this book is the latest, are more critical than ever."
New Realities' chapters and authors include:
"A Changed Environment for Higher Education and Foundations," by Richard D. Legon, immediate past president, AGB; senior consultant, AGB Consulting
"Fiduciary Responsibilities of Foundation Boards," by Thomas K. Hyatt, AGB general counsel, Dentons US LLP; specialist and senior fellow, AGB Consulting
"Funding the Foundation in the 21st Century," by Cherí E. O'Neill, president and CEO, Colorado State University Foundation
"Institution­­–Foundation Alignment," by Shane Jacobson, president and CEO, University of Vermont (UVM) Foundation
"The Innovative Foundation: New Needs, New Work, New Structures," by Gretchen Buhlig, CEO, Arizona State University Foundation
"Clarifying Expectations: Internal and External Relationships," by Danita D. Nias, vice president for institutional advancement, Florida Atlantic University; CEO, Florida Atlantic University Foundation; and Leonard R. Raley, president and CEO, University System of Maryland Foundation, Inc.
"Endowments in the 21st Century: Truths, Myths, and Emerging Issues," by James H. Moore Jr., president and CEO, University of Illinois Foundation
"Assessing Risk within the Foundation," by Jane DiFolco Parker, immediate past vice president for development, Auburn University; past president of the Auburn University Foundation
Also included are appendices laying out the hallmarks of effective 21st-century foundations and a list of principles and recommendations for effective foundation-institution partnerships. The upcoming virtual AGB Foundation Leadership Forum, Jan. 25–27, 2021, will feature a session focusing on the book's topics.
A complimentary e-book version of The New Realities for Public Higher Education Foundations is available for AGB members on the AGB website. Hard copies are also available for purchase with a membership discount.
About AGB
The Association of Governing Boards of Universities and Colleges (AGB) is the premier membership organization that strengthens higher education governing boards and the strategic roles they serve within their organizations. Through our vast library of resources, educational events, and consulting services, and with nearly 100 years of experience, we empower 40,000 AGB members from more than 2,000 institutions and foundations to navigate complex issues, implement leading practices, streamline operations, and govern with confidence. AGB is the trusted resource for board members, chief executives, and key administrators on higher education governance and leadership.
###
Share on LinkedIn