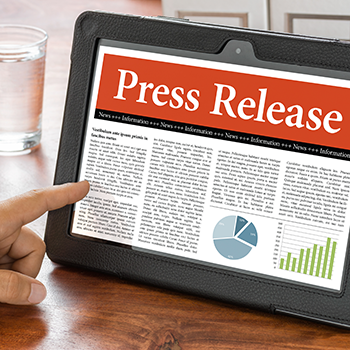 For Immediate Release
CONTACT:
Morgan Alexander
media@agb.org
202-776-0853
WASHINGTON, DC (September 29, 2021)—The Association of Governing Boards of Universities and Colleges (AGB), the premier organization advocating strategic board governance in higher education, announced today that R. Barbara (Bobby) Gitenstein, PhD, and David Bass are joining the organization as senior vice president for consulting and executive director for philanthropic governance, respectively.
"I am thrilled to have Bobby and David join our team," said Henry Stoever, AGB president and CEO. "They are unparalleled experts in higher education governance who will serve to consequentially strengthen board governance of our institution and related foundation members at a critical time."
As the new senior vice president for consulting, Gitenstein will lead the consulting arm of AGB. She is charged with establishing a new strategic framework to enhance AGB Consulting's portfolio of services, which include tailored support addressing governance policies, structure, and composition; board and presidential assessments; board development workshops and retreats; justice, diversity, equity, and inclusion; mergers and affiliations; strategic planning and transformation; and more for institutions, systems, and institutionally related foundations. Gitenstein has more than 40 years of experience as a college professor and administrator in both the public and private sectors, making her an ideal fit for the position.
Most recently, Gitenstein was a senior fellow and senior consultant for AGB. She is president emerita of The College of New Jersey (TCNJ) where she served for nearly 20 years. Her time at TCNJ was transformational for the institution, with significant increases in enrollment (including Black and Latinx students), endowment and alumni giving, and student graduation rates. She also has experience in the development of strategic relationships, having overseen a public-private partnership to modernize and expand TCNJ's campus footprint.Prior to being named president of TCNJ, Gitenstein served as provost and executive vice president at Drake University for more than six years. She was the first woman to serve as provost at Drake, and she was the first woman to serve as president of TCNJ. She has received recognition for her commitments to justice, diversity, equity, and inclusion; shared governance; and prevention of sexual assault on college and university campuses.
"I've worked with AGB for many years as a college president and then as a consultant," said Gitenstein. "I have seen first-hand how increasingly complicated the business of higher education has become in the past two decades. AGB Consulting has been a source of support and guidance for hundreds of institutions, and I am pleased to help further strategic board governance among our members."
As the inaugural executive director for philanthropic governance, Bass will provide thought leadership on board governance and leadership best practices that relate to philanthropy in higher education. He will spearhead the development of new resources that benefit institutionally related foundation boards, alumni boards, institutional governing boards, and other senior advancement leaders, leveraging his knowledge and a 22-year career at the Council for Advancement and Support of Education (CASE) and AGB. 
Previously, Bass served as the senior director of research at CASE, where he developed a global research agenda for members. He managed the creation of a global pilot program for a series of advancement metrics that will enable international benchmarking of fundraising and alumni relations work. In addition, he initiated and contributed to multiple grant programs and research initiatives assisting minority serving institutions, U.S. public colleges and universities, and international institutions to bolster their advancement processes and opportunities. Prior to CASE, he served as senior director for foundation programs and research at AGB, where he oversaw the association's annual Foundation Leadership Forum and advised institutions and their foundations on advancement best practices and institution-foundation alignment. He has authored several publications about foundation board governance. 
"I'm delighted to return to AGB," Bass said. "Philanthropy is increasingly important in creating opportunities for economically disadvantaged and historically underrepresented students, for funding research and faculty, and for seeding centers of academic excellence. Board and presidential leadership is critical to building fundraising capacity. AGB recognizes that and is committed to helping members build sustainable and potentially transformative foundations and advancement programs."
Gitenstein begins her tenure on October 11, 2021. Bass will join AGB on November 15, 2021.
About AGB
The Association of Governing Boards of Universities and Colleges (AGB) is the premier membership organization that strengthens higher education governing boards and the strategic roles they serve within their organizations. Through our vast library of resources, educational events, and consulting services, and with 100 years of experience, we empower 40,000 AGB members from more than 2,000 institutions and foundations to navigate complex issues, implement leading practices, streamline operations, and govern with confidence. AGB is the trusted resource for board members, chief executives, and key administrators on higher education governance and leadership.
###
Share on Twitter