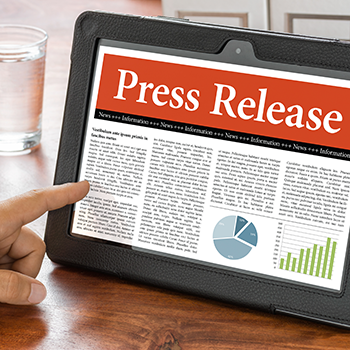 For Immediate Release
CONTACT:
Morgan Alexander
media@AGB.org
202-776-0853
WASHINGTON, DC (JANUARY 18, 2023)—The Association of Governing Boards of Universities and Colleges (AGB), in partnership with TIAA, today announced that it has selected five higher education governing boards to receive the 2023 John W. Nason Award for Board Leadership. Established in 1992, the Nason Award is presented to higher education governing boards that demonstrate exceptional leadership and initiative. The recipients of this year's award addressed pressing issues related to transformational student success efforts.
AGB is the premier organization advocating strategic board governance in higher education. TIAA is a Fortune 100 financial services organization dedicated to helping its clients pursue financial well-being.
This year's honorees were chosen from a diverse array of nominations illustrating the essential work of boards from four-year public and private colleges and universities, two-year institutions, and institutionally related foundations. Each recipient was recognized for its justice, diversity, equity, and inclusion-related programs and initiatives as well as its efforts to enhance student success. This year's Nason Award recipients are:
"Strategic governing boards play a vital role in assuring the value and vitality of higher education," said Henry Stoever, AGB president and CEO. "We are grateful for these boards' contributions in creating a more just, equitable, and inclusive environment for all students, and we hope that their efforts will inspire more boards to hone their strategic thought partnership with chief executives and leadership teams. I am impressed by the achievements of our honorees, and I look forward to their future strides in promoting student success—for all students."
Recipients of the 2023 awards will be honored at AGB's Foundation Leadership Forum (January 29–31) and National Conference on Trusteeship (April 2–4).
"Effective board governance is a commitment that can result in monumental shifts," said Liz Morse, head of associations at TIAA. "It is essential to empower boards to strategically navigate their institutions through higher education's challenges. AGB and TIAA are excited to highlight and share the success stories of boards for others to emulate. I am pleased to contribute to the AGB Nason Award and offer heartfelt congratulations to this year's honorees."
The Nason award is named for higher education leader John W. Nason, who served as the chair of the National Japanese American Student Relocation Council and helped more than 4,000 interned students continue their college studies across the nation during World War II. AGB would like to thank TIAA for its support of the Nason Award. Learn more about AGB's Nason Award at AGB.org/Award.
About AGB 
The Association of Governing Boards of Universities and Colleges (AGB) is the premier membership organization that strengthens higher education governing boards and the strategic roles they serve within their organizations. Through our vast library of resources, educational events, and consulting services, and with 100 years of experience, we empower 40,000 AGB members from more than 2,000 institutions and foundations to navigate complex issues, implement leading practices, streamline operations, and govern with confidence. AGB is the trusted resource for board members, chief executives, and key administrators on higher education governance and leadership.
About TIAA  
TIAA is a leading provider of secure retirements and outcome-focused investment solutions to millions of people and thousands of institutions. It is the #1 not-for-profit retirement market provider,[1]; paid more than $6.4 billion in lifetime income to retired clients in 2021, and has $1.2 trillion in assets under management (as of 6/30/2022).[2] 
1  As of July 21, 2022. Based on data in PLANSPONSOR's 403(b) 2022 DC Recordkeeping Survey, combined 457 and 403(b) data. 
2  As of September 30, 2022, assets under management across Nuveen Investments affiliates and TIAA investment management teams are $1,179 billion. 
###
Share on LinkedIn