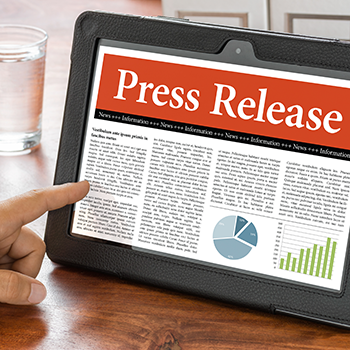 For Immediate Release
CONTACT:
Morgan Alexander
media@AGB.org
202-776-0853
WASHINGTON, DC (APRIL 14, 2022)—The Association of Governing Boards of Universities and Colleges (AGB), the premier organization advocating strategic board leadership in higher education, today released Top Strategic Issues for Boards 2022–2023, a biennial resource for higher education board members, chief executives, and leadership teams. The new edition provides an in-depth overview of the most pressing issues confronting higher education—issues that require strategic oversight and innovative thinking. Importantly, this new publication is designed to guide board discussions on each issue by including questions that can be an excellent resource not only for board meetings and retreats but also for strategic planning discussions.
The strategic and overarching issues detailed in the publication include:
Ensuring institutional vitality
Improving outcomes for students
Strengthening civic education and democracy
Grooming new higher education leaders
Managing serious risks
"Governing boards have a profound responsibility to focus on what matters most to the long-term health and well-being of their colleges and universities," said Henry Stoever, AGB president and CEO. "Two years into the COVID-19 pandemic, boards and presidents continue to grapple with serious, sometimes existential, challenges to the enterprise. This resource can help board members move from simply exercising oversight to becoming consequential, strategic thought partners."
Beyond the more traditional responsibilities such as ensuring fiscal health, the publication dives into broader board imperatives. For example, board members and the institutions they oversee must recognize that, as the principal engine of opportunity, higher education can and must prepare an engaged citizenry, model civil discourse and tolerance of diverse viewpoints, and stand up for freedom of thought and expression.
Another major issue, improving outcomes for students, has received significant attention from the public in the past few years. A fundamental responsibility of governing boards is to understand how their institutions are prioritizing resources to help enrolled students not only develop knowledge, skills, and experiences that can be applied in the workforce and in society but also do so at an affordable cost. This approach must use disaggregated data, as not all students have the same challenges or the same pathways to success. Top Strategic Issues highlights equity and belonging, support for mental health, and assistance in meeting basic living and financial needs as critical to student success efforts.
Merrill Schwartz, AGB senior vice president for content and program strategy, expects these trends to continue. "Many colleges and universities are under a microscope right now," she said. "Students, families, and policymakers are all asking about the value of a college education and expressing concern about the debt burden, especially for those students who leave without a degree. Boards and presidents can elevate student success strategies and ensure that these strategies are comprehensive and appropriately funded."
Broadly, organizations such as the Postsecondary Value Commission highlight various data that reveal significant inequities in educational outcomes and encourage stakeholders to remove barriers to students' persistence, eliminate completion gaps, and more.
AGB is currently working on several initiatives to develop tools, resources, and programs to educate, inform, and inspire governing boards and their members. These initiatives are focused on advancing equitable student success across higher education, including the formation of an advisory council to provide expertise and thought leadership.
A complimentary e-book version of Top Strategic Issues for Boards 2022–2023 is available for AGB members at AGB.org/TopStrategicIssues. Print copies are available for purchase, with a discount for members.
About AGB
The Association of Governing Boards of Universities and Colleges (AGB) is the premier membership organization that strengthens higher education governing boards and the strategic roles they serve within their organizations. Through our vast library of resources, educational events, and consulting services, and with 100 years of experience, we empower 40,000 AGB members from more than 2,000 institutions and foundations to navigate complex issues, implement leading practices, streamline operations, and govern with confidence. AGB is the trusted resource for board members, chief executives, and key administrators on higher education governance and leadership.
###
Share on LinkedIn