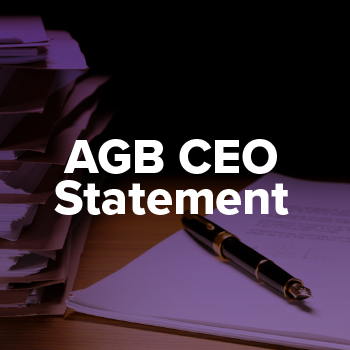 We are indeed living in contentious and confusing times. The full impact of COVID-19 on college and university enrollments and quality of education is not yet known. The pandemic has revealed without filter the continuing and deepening racial and ethnic disparities in our nation and on our campuses. Deepening political and cultural divides now threaten the very fabric and institutions of the Republic.
Princeton University's very thoughtful and honest self-assessment of its contributions to systemic racism has been met with threats of censure and investigation on the premise that its president's statements reveal potential institutional violations of federal discrimination laws. President Trump has also issued an executive order that purports to combat racism and race and sex stereotyping based on training taking place in federal agencies that allegedly promotes racism, stereotyping, and divisive views of American society. Both issues have been ably addressed by missives from the Washington Higher Education Secretariat and endorsed by more than 50 national educational organizations, including the Association of Governing Boards of Universities and Colleges. The potential impact of these federal actions is to deny and discourage learning about, openly discussing, and addressing systemic racism in this country.
Over the past decade, many AGB members and others in the higher education community have developed and implemented various programs designed to increase diversity on campuses, pursue more equitable treatment and support for increasingly diverse student bodies, and manifest a greater feeling of inclusivity for students, faculty, and staff. Often, these measures have become robust, expansive, and integrative in overall efforts for sustaining and improving institutions and organizations. Many have shared that this work is critical to mission fulfillment, and inherent in the work of higher education.
National efforts to increase diversity, equity, and inclusion (DE&I) are based upon assessments that demonstrate that these principles are the source of improvements in the quality of intellectual life, campus culture, and student learning outcomes.  As stated unequivocally in the latest version of ACE's "Race and Ethnicity in Higher Education: A Status Report":
Racial and ethnic diversity comes with a host of benefits at all levels of education and in the workforce—greater productivity, innovation, and cultural competency, to name a few. Moreover, the current and future health of our nation—economic and otherwise—requires that the whole of our population have equitable access to sources of opportunity.
Concomitantly, DE&I efforts have become critical in the business world as well, with several major corporations investing significantly to enhance DE&I and enabling these efforts to improve corporate culture. McKinsey & Company, a significant source of research and advocacy on diversity and inclusion in the corporate world, indicated in its 2020 report "Diversity Wins: How Inclusion Matters":
The business case for inclusion and diversity is stronger than ever. For diverse companies, the likelihood of outperforming industry peers on profitability has increased over time, while the penalties are getting steeper for those lacking diversity.
In the letter to President Trump, Ted Mitchell, ACE's president, stated that:
Workplace diversity and inclusion training programs on our campuses align with federal and state antidiscrimination laws and, at institutions that are government contractors, the nondiscrimination-in-employment mandates of Executive Order 11246 (Equal Employment Opportunity, 1965).
As I've stated before, AGB is passionate about treating everyone we encounter with dignity and respect. We believe that this will make the world a better place. By doing so, we will create a sense of belonging and make others feel valued and seen as individuals.
AGB's current Justice, Diversity, Equity, and Inclusion Initiative is designed to support and assist higher education's efforts to further DE&I. For AGB, the current climate demands that we lead during this time of uncertainty with deliberate action to advance social justice, diversity, equity, and inclusion in all that we do. We believe that similar efforts taking place at many of our colleges, universities, and institutionally related foundations should not be hindered in their forward movement. Further, the strength of American higher education has long resided in the independence of its institutions as embodied by and entrusted in our boards.
Given the care and inclusiveness that have characterized the genesis of many DE&I programs, we urge institutions to press forward with confidence. Decisions to stop your actions for review, curtail program elements, or to cancel or postpone events will slow progress and raise questions about institutional commitment. Instead, we recommend intensifying your efforts and allowing the learning that takes place on your campuses to lead the institution to deeper and more complete resolve and outcomes.
In light of President Trump's executive order on race and sex stereotyping, it is prudent for institutions to conduct an assessment of their diversity training programs and seek advice from university counsel. With that said, it is also my belief that the very process utilized by most of our members in developing strong DE&I programs assures that institutions are not engaged in race or sex stereotyping, and that these programs follow state and federal law.
We believe that the attention given to matters of social justice is a national imperative. Removing barriers to student success, bettering the communities in which we live and work, and creating a stronger sense of belonging for all of our students, faculty, and staff are crucial factors in society and our economy's continued improvement. There is much at stake if we don't stay the course, including the overall sense of well-being among all people.
AGB has many DE&I resources to help you in this work. The Knowledge Center includes a host of articles, reports, on-demand webinars, and other resources dedicated to the topic, with more on the way. Additionally, AGB members are provided a complimentary one-hour consultation on these and related matters. We are also developing a dedicated track at AGB's 2021 National Conference on Trusteeship that will be focused on these topics.
In the weeks and months ahead, we look forward to collaborating with you on these important issues and this critical work. Together, we will stay the course!
Share on LinkedIn