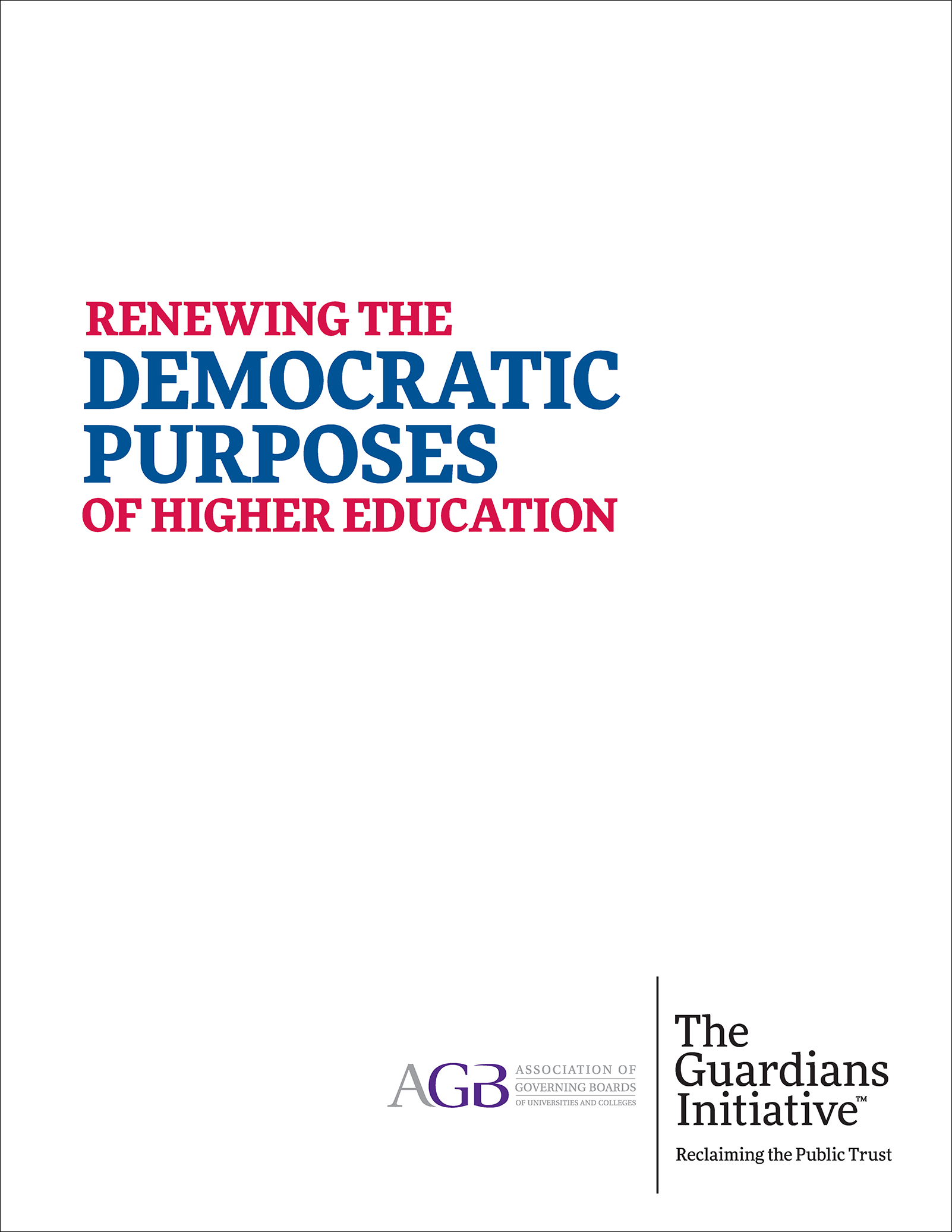 AGB is pleased to share this fifth publication in a series of informational briefings developed as part of The Guardians Initiative: Reclaiming the Public Trust, an effort to educate and engage trustees as advocates on key issues in higher education.
The U.S. higher education system, in all of its diversity, is a product of democracy, having matured alongside the nation and its people over the course of nearly four centuries. Today, there is good evidence that colleges and universities contribute to the nation's civic health, educating students for citizenship and contributing to economic and social well-being. Yet public skepticism about the value of higher education, including its effectiveness as an engine of American democracy, is concerning. Much work remains to renew confidence in higher education's public purposes and civic outcomes. That responsibility belongs not only to academics but, essentially, to board members, who hold higher education institutions in trust.
For highlights from this report, please see here.
Publication Year: 2019
Share on LinkedIn