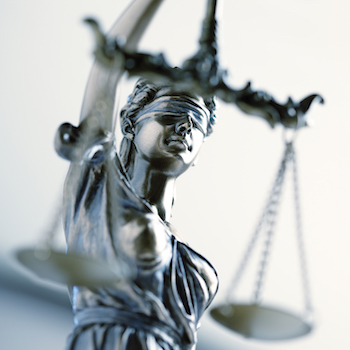 Many of us associate the month of May with commencement—a time when families, friends, colleagues, and mentors celebrate graduates' hard work and personal growth. Commencement reminds us that college graduates benefit significantly from both their education and their degrees. For example, we know that college graduates earn more income over their lifetimes, have greater job satisfaction, enjoy better health, and live longer than those who do not earn degrees. Students who enroll in college but do not graduate often find themselves with significant debt and diminished prospects.
Last month AGB published the AGB Board of Directors' Statement on Justice, Equity, and Inclusion and Guidance for Implementation. In this season of commencement celebrations, two aspects of this statement merit special attention: the imperative to significantly improve overall graduation rates and addressing disparities in graduation rates among racial and socioeconomic groups. This passage from the statement is particularly relevant:
"…The six-year graduation rate for first-time, full-time students who began pursuit of a bachelor's degree at a four-year degree-granting institution in fall 2012 was 70 percent for Asian students, 61 percent for White students, 50 percent for Hispanic students, 37 percent for Black students, and 35 percent for American Indian/Alaska Native students. Poverty is also a barrier. Bachelor's degree completion is positively related to annual family income for dependent students, ranging from 44.9 (less than $25,000) to 77.5 percent (over $100,000)."
Although many of you think about student success generally, AGB urges boards, presidents, and leadership team members to collaborate to make improving graduation rates for all enrolled students a priority by closing equity gaps across various segments of your student population.
To do so, we encourage you to develop and monitor dashboards related to persistence and graduation rates. These dashboards should include year-to-year retention, broken down by demographic, socioeconomic background, and academic major.
Boards should also seek answers to the following questions:
What barriers negatively impact persistence and graduation? For example, are there disparities in financial aid that require lower-income students to work an inordinate amount of time to fund their education?
Are support services available when students need them, such as in the evening and on weekends for those students who lack time flexibility?
What resources would help alleviate or remove these and other barriers to student success?
I hope you will review the tools and resources that AGB has created to help you in your efforts at your institution. In addition to the statement, here are essential resources to inform your discussions regarding justice, diversity, equity, and inclusion:
In closing, I want to thank everyone who participated in our Board Professionals Conference and National Conference on Trusteeship last month. The opportunities to learn from one another were invaluable.