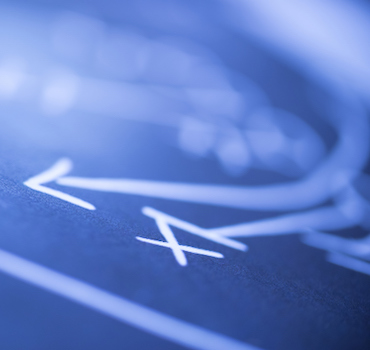 An AGB consultant, Richard J. Joseph is the past president and chief executive officer of Babson Global, Inc., an education subsidiary of Babson College. He is also the former provost and chief academic officer of Bryant University. Mr. Joseph is a coeditor and coauthor of The Handbook of Mergers and Acquisitions (Oxford University Press 2012) and the author of Bridging the Gap between the Abundance of American Higher Education Talent and the Immense Foreign Demand for It (forthcoming from Oxford University Press).
At a time when institutions are looking for new strategic ways to create meaningful opportunities for students, faculty, and staff, there are paths that your institution has probably taken for engaging with your communities.  Some of these might have included open forums, speaker series, cultural exhibits, and presentations on topics of general interest.  But there is an area not often considered that could enhance the presence of your institution within your community like never before:  a local enterprise partnership.
Joining forces with local businesses and governments can create meaningful opportunities for each group's respective agendas.  For your institution, the agenda may be to extend your reach into the community to increase enrollments, support local businesses, and promote community development.
So what is a "Local Enterprise Partnership"?
A "local enterprise partnership" is a joint venture among your locally based university or college, local businesses, and local governments for the mutual benefit of all concerned. In this venture, there are positives for each group that will improve community relations and add to the impact for the institution. Effectively, it is a "win-win" proposition for all concerned:
Institution benefits include: Placement opportunities for students; teaching and research opportunities; training opportunities for staff; access to business and government data (limited); recruiting adult learners; providing educational advisory services; exchanging knowledge; transferring commercially adaptable technologies; engaging business and government leaders in the classroom; networking with business and civic leaders
Local business benefits include: Providing support for projects; access to university resources and government data (limited); training opportunities for staff; improving skills for management; recruiting university graduates; exchanging knowledge; acquiring commercially adaptable technologies; networking with academic and civic leaders
Municipal government benefits include: Aligning academic and business goals with economic and public policy goals; access to university resources and business data (limited); increasing employment; training workforce; continuing education; exchanging knowledge; facilitating the transfer of commercially adaptable technologies; networking with academic and business leaders; developing community
How a "growth hub" helps make it happen
A growth hub is the centerpiece of a local enterprise partnership in these university-business-government collaborative efforts. Typically, you'll find this growth hub funded out of public and private sources, staffed by academics and practitioners, supported by civic leaders, and overseen by a board of advisors.
Often, related activities to bring this new community together of students, faculty, government officials, and staff are housed in a centrally located facility accessible by all.  There will be activities to attract interest from each respective group to cross bridges and help you all get to know each other. For example:
University events for recruiting adult learners
Preparatory and pathway programs leading to degree programs
Business incubation, acceleration, and support
Conferences and seminars on topics of general interest
Workshops that impart or reinforce soft and practical skills
Networking events for government and business leaders, students, staff, and faculty
Career fairs
Cultural exhibits
Where this collaborative concept originated
Though not entirely foreign to some American colleges and universities, the "local enterprise partnership" concept originated in the United Kingdom around 2010. It was inspired by a desire to align the strategic goals of the university with the business goals of private enterprise and the economic and social goals of the municipality. Today, the number of UK local enterprise partnerships stands at 38. They have been largely successful in achieving their stated goals.
Relevant questions to consider whether your institution should forge a local enterprise partnership:
In general, are these partnerships adaptable to, and suitable for the American institutional landscape?
How can they serve needs of American colleges and universities? Which needs?
What are the benefits of partnering with local businesses and municipal governments?
What are the inherent risks?
How can these risks be managed?
What challenges are academic institutions likely to face in partnering with business and government?
How can these challenges be overcome?
What controls should these institutions insist upon to preserve their academic integrity?
Related Resource
---
Opinions expressed in AGB blogs are those of the authors and not necessarily those of the institutions that employ them or of AGB.
Share on LinkedIn