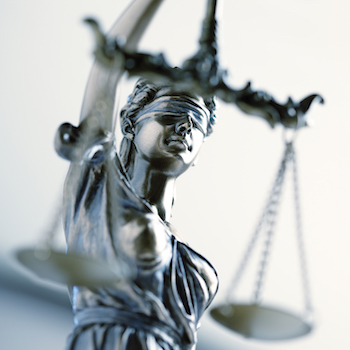 Trustees – like many college presidents and chancellors – can learn a lot from history.
The past illuminates how trustees helped advance – or stifle – efforts to improve racial equity on college campuses and beyond. This is evident from studying presidents and chancellors during the mid-20th century following World War II. Academic leaders were often a strong, if quiet, driving force behind many of the social changes, initiatives, and struggles that emerged during this era as they actively shaped racial policy both inside and outside of the educational sphere. Yet these leaders' effectiveness was largely impacted, for better or worse, by trustees' support or pushback.
The University of California presents one example.
At the end of the 1950s, UCLA did not have the international reputation that it has today. Then, UCLA was a commuter school with only 125 students who resided on campus, and it was largely referred to as the southern branch of the university's main campus in Berkeley. Franklin D. Murphy, UCLA chancellor from 1960 to 1968, sought to mold that campus into a university of distinction, one separate from Berkeley, and he solicited UC regents' support to do so.[i]
After accepting the UCLA chancellorship, on March 21, 1960, Murphy told regent Edward W. Carter, "My only hesitancy in the matter came out of the question as to whether I would really have the local administrative authority and flexibility to do the kind of strong and sound administrative job that quite obviously UCLA now requires." He credited regent Dorothy B. Chandler's support for local authority as "one of the most persuasive factors" in his decision to lead UCLA, and he thanked regent Edwin W. Pauley for his commitment to ensure the same. To Donald H. McLaughlin, chair of the board when he was hired, Murphy noted: "I needed to be absolutely sure that in the reorganization of the university the adequate administrative tools, such as the necessary local authority, responsibility, and administrative flexibility, would be available."[ii]
To Murphy – counting on regent support – "the tremendous and unlimited creative educational opportunities at UCLA proved to be an irresistible magnet."
Image and reality, however, proved to be different. California campuses had issues with racism in different, yet equally damning, ways compared to segregated southern White campuses.
Upon his arrival, Murphy found UCLA students had issues with racial discrimination in the Westwood neighborhood adjacent to campus. Racially restrictive covenants made it nearly impossible for students who were not White to find housing near UCLA. Additionally, Black and White student teams tested six local barber shops and found that barbers discriminated against Black students. And there were other racial issues. For instance, the UC system officials in Berkeley did not allow student groups to engage in or take a position on any "off-campus political, religious, economic, international, or other issues of the time."[iii]
To Murphy, during the emerging student civil rights uprising of the early 1960s, UCLA would never "cease being the little brother of Berkeley" and become a world-class university unless it became much more welcoming to non-White students.
Clark Kerr, the leader of the UC system, did not share Murphy's vision. Kerr and previous system leaders held stricter interpretations of the UC student regulations. For instance, by 1960, UCLA's student NAACP chapter was denied recognition as an official student organization for five years due to that group's interest in off-campus civil rights issues; however, in Murphy's first months as UCLA chancellor, he granted the NAACP recognition as a student organization, thus allowing it to use campus facilities for meetings, debates, and rallies. This captured the tension between Murphy and Kerr over the negotiating the pace of change over race. Yet throughout conflicts between the two leaders, the regents in Southern California maintained their support of Murphy. This is important because UC regents developed interests within geographical camps, and those in Southern California had enormous influence and desire to develop Los Angeles into an urban cultural center since it had long been perceived as a sleepy western town. Therefore, they knew a stronger university meant a stronger Los Angeles.[iv]
That became a turning point in the trajectory of UCLA.
"Segregation is immoral," said Murphy, in April 1961, "and all university activities dealing with discrimination will be geared toward its end." This statement officially launched the chancellor's committee on discrimination. For example, Murphy eventually opened on-campus barbershops due to some Westwood barbers' continued refusal to serve Black students. He also led the effort to have all UC campuses withhold system-wide athletic participation against institutions that failed to provide assurance that racial segregation would not be allowed. This included not only segregation in athletic contest participation and fan seating but housing for visiting teams with Black athletes. Most notably, Murphy made a personal financial contribution of an undisclosed amount to help UCLA students cover bail expenses after some were jailed in Mississippi for participation in the Freedom Rides to challenge segregation in public highway facilities.
The fact that Murphy was sympathetic to civil rights struggles made him no different from many other academic leaders during his time; however, he moved beyond proclamations of support and implemented immediate actions to demonstrate said support. This would have been much more difficult, if not impossible, without the UC regents who supported him.
Over the next decade, UCLA expanded rapidly. In 1974, it became a member of the Association of American Universities – a consortium of the leading U.S. and Canadian research universities. Murphy's chancellorship is a tale of how racial advancement is essential to universities' intellectual growth—a growth that is not possible without academic leaders and trustees working in tandem to ensure diversity, equity, and inclusion are strategic objectives, not merely statements.
[i] On UCLA's commuter campus status, see Franklin D. Murphy to Department Chairs, March 24, 1961, Chancellor Files– Murphy, Box 1, Folder 3, UCLA.
[ii] On Murphy's quotes to UC Regents, see Eddie R. Cole, The Campus Color Line: College Presidents and the Struggle for Black Freedom (Princeton University Press, 2020), p. 126.
[iii] For more about Westwood within the broader conversation about US housing segregation, see Richard Rothstein, The Color of Law: A Forgotten History of How Our Government Segregated America (Liveright, 201), p. 81; On barber discrimination and UC limits on off-campus activities, see Cole, The Campus Color Line, p. 138.
[iv] An extended discussion of the Murphy-Kerr conflicts and UC Regents' support of Murphy can be found in Cole, The Campus Color Line, p. 141, 144.
Opinions expressed in AGB blogs are those of the authors and not necessarily those of the institutions that employ them or of AGB.
Share on LinkedIn