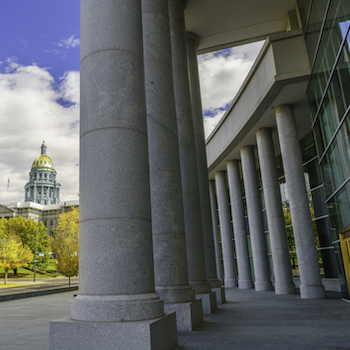 In late October 2020, AGB published a blog with a list of higher education issues that were most important to each presidential candidate. Now with President-elect Joe Biden taking office tomorrow and the results of the U.S. Senate runoff elections in Georgia, Democrats will be poised to pursue the Biden policy agenda with a razor-thin majority in both chambers.
A large part of the first 100 days will be dedicated to staffing and advancing nominations, including Miguel Cardona as Secretary of Education. In addition, the Biden Administration, alongside the 117th Congress, will begin pursuing a long list of priorities. Given President-elect Biden's initial focus and Democrats' control of the House and Senate, below are some issues that we expect to be at the center of President Biden's first 100 days for higher education.
Executive Actions: The incoming Biden administration will use executive orders (EOs) and release guidance on a number of higher education issues. President-elect Biden will likely rescind actions that were put forth by the Trump administration, including:
Rescind the Executive Order Ban on Anti-Racist Training – On December 22, 2020, a U.S. district court judge issued a nationwide preliminary injunction barring enactment of President Trump's executive order on diversity and inclusion training, and the EO will likely be one of the first that incoming President Biden will rescind after taking office.
Student Loan Payment Moratorium and Debt Forgiveness – Advisors to the incoming administration have already announced that President-elect Biden will extend the current no-payments, no-interest, no-collections moratorium on federal students' loans and will work with Congress on providing $10,000 in federal student loan debt relief.
Pandemic Guidance – The Biden administration will release guidance relating to the pandemic including best practices for reopening colleges, universities, and schools, including coronavirus testing for faculty, students, and staff.
Immigration – The Biden administration will likely fully restore the Deferred Action for Childhood Arrivals (DACA) program, benefiting thousands of eligible students. The Trump administration recently announced steps to restore this program to its original status due to a recent court decision, and the Biden administration will continue this work.
Congressional Actions: After Democrats won both seats in the Senate runoff races in Georgia, the Democrats will have a slim majority in Congress. While these circumstances will make it somewhat easier to pass parts of the Biden agenda, with the margins so small Democrats may have to resort to certain budget procedures that sidestep the filibuster rules in the Senate. Although there is still much uncertainty over congressional priorities in the coming year, here are the major action items we expect the Biden administration to work with Congress on in the first 100 days:
COVID-19 Relief Package – President-elect Biden has said that the COVID-19 relief legislation passed by Congress at the end of last year was just a "down payment." Biden will push the new Congress to adopt another COVID-19 relief package, which is likely to include additional funding for higher education and student loan forgiveness (as mentioned above) amongst many other provisions.
Fiscal Year (FY) 2022 – President-elect Biden will release his FY 2022 budget in the first 100 days. Once this is released, members of the Labor, Health and Human Services, Education, and Related Agencies (LHHS) subcommittees will begin the appropriating process. Passing an FY 2022 budget will extend beyond the first 100 days, but we expect negotiations to begin.
As we watch the new administration and the 117th Congress closely, AGB had also been working on our Top Public Policy Issues for 2021–2022, which will be published later this spring. Stay tuned for this great resource and other public policy updates as they occur.
Related Resources:
Share on LinkedIn