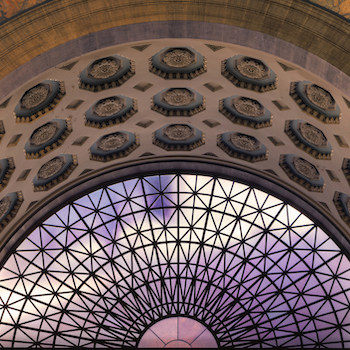 The upcoming presidential election on November 3 is a very significant election for a number of important reasons, including for higher education policy. As corporate and community leaders, board members are uniquely positioned to communicate the value proposition of the colleges and universities they serve and to advocate for higher education more broadly within their professional, social, and personal networks. Board members can also help to advance their institutions' interests with policymakers at the state and federal levels. Below are the primary higher education emphases of the Trump administration during the past four years, as well as what we expect to be a focus of a Biden administration on higher education should the former vice president prevail in the upcoming election.
President Donald Trump
Rolling back Obama Administration Rules
In 2019, The U.S. Department of Education repealed the Gainful Employment Rule, an Obama administration policy that withheld federal funding from higher education programs that graduated students with high levels of debt relative to their earnings. In that same year, the Department of Education promulgated new borrower defense to repayment regulations, rolling back standards created during the Obama administration pertaining to borrowers seeking student loan relief in situations of fraud or misrepresentation by the institution they attended. While not a deregulatory action, the Department of Education also issued regulations pertaining to Title IX this year, setting up new compliance requirements for institutions while reducing the scope of violations necessary for institutions to report and adjudicate.
Changing Accreditation and Related Regulations
In 2019, the Department of Education also undertook a negotiated rulemaking process that made significant changes with respect to accreditation including removing "geographic area" from the existing scope of recognition. From the department's perspective, there is no longer a distinction between "national" and "regional" accrediting agencies, and institutions can apply for accreditation from any recognized accreditor in the country. The regulations also clarified rules related to distance education and competency-based education in addition to making changes related to TEACH grants and the treatment of faith-based entitles with respect to certain federal programs.
Regulating International Education
President Trump has worked to reduce the number of international students studying in the United States. One recent example was a proposed rule limiting student visas depending on country of origin. The Trump administration also expressed interest in ending the Deferred Action for Childhood Arrivals (DACA) program, although its most recent attempt to do so failed before the U.S. Supreme Court. The focus on international students would continue to be a policy for a second Trump administration.
Expanding Foreign Gift and Contract Disclosure
The Department of Education has introduced new guidance for institutions to comply with Section 117 of the Higher Education Act, which requires nearly all colleges and universities to report foreign gifts and contracts worth more than $250,000 annually. Additionally, the Department of Education has opened investigations into 12 institutions for concerns related to financial disclosures.
Former Vice President Joe Biden
Making College Affordable
Biden proposes a number of provisions focused on increasing college affordability for students. Biden's largest proposal is making public colleges and universities tuition-free for students whose families earn less than $125,000. His plans also include guaranteeing students two years of tuition-free community college. Additionally, he plans to simplify and increase the income-based repayment plan and improve the Public Service Loan Forgiveness Program. His platform also states he will double the Pell Grant maximum. The platform includes an extensive amount of funding and programs for historically black colleges and universities (HBCUs), tribal colleges and universities (TCUs), and other minority-serving institutions (MSIs).
Reducing Student Debt
Biden's proposals also call for a reduction of $10,000 in student debt for each borrower. Leading Democrats have pushed for higher totals to be forgiven and for this debt relief to be provided through administration action rather than by going through Congress.
Accountability for For-Profit Institutions
The Biden platform calls for additional oversight and a focus on outcomes for for-profit institutions of higher education, calling some of them "predatory." This likely means a return of the Gainful Employment Rule (described above), and other steps to tighten the ability of for-profit institutions to participate in federal student aid programs.
The outcome of this election will have a major impact on all of AGB's members, and understanding both candidates' top priorities is important in educating members' institutions and communities as well as preparing for any possible outcome in this election. Board members' continued interest in advocacy is especially important in ensuring students and institutions have the ability to succeed.
In 2021, AGB will publish the latest volume of its Top Public Policy Issues, which will forecast the next several years of higher education policy. Be on the lookout for that and other public policy resources as they are available.
Related Resources:
Share on LinkedIn