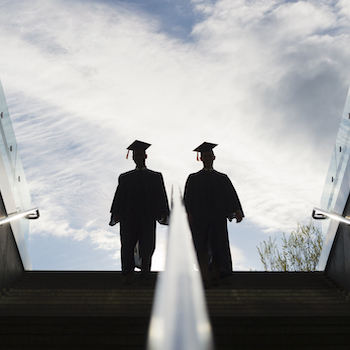 There is no doubt that strategic thinking is more important than ever, at an institutional level and for foundations and their boards. Such factors as the changing landscape of higher education; challenges for the foundation to "lean forward" in support of institutional mission and emergent needs; the desire for a sustainable operational and funding model; new, never before imagined business ventures and fundraising; and the disruptive events of 2020, all incent the board chair and CEO/executive director to consider developing or revisiting a strategic plan. Yet the traditional strategic planning process can pose special challenges, especially to those foundations that are not wholly autonomous and/or whose organizational, investment, fundraising, and operational priorities are largely informed by institutional objectives. Even large, financially independent foundations may be reluctant to take on the process of developing a strategic plan when there are other competing priorities (a comprehensive campaign comes to mind) or when the Institution is in the midst of creating or revising the plan.  Here I offer a pragmatic approach to clarifying mission, identifying appropriate goals and objectives and, most importantly, articulating the foundation's strategic intent while also assuring strategic alignment.
First, a question for your consideration: Do you need a strategic plan, or do you simply need a strategy? There is a difference. And, most organizations will get far more return on investment of time and resources by working on a well-articulated strategy as opposed to spending months (or a year or more) working on a voluminous plan that may satisfy a few but will sit on a shelf gathering dust. This is not to suggest that little to no work, thought leadership, or time are required. But how the board and staff leadership spend that time matters more.
In getting started there are other questions to be asked and answered such as:
Who should be involved?
What is the board's role versus the role of staff?
How will the strategy inform the work of the board and committees?
What metrics or measures of effectiveness are appropriate for our model and our culture?
How do we assure alignment with the college or university?
These and many other questions should be discussed in the preplan phase. Most boards will do the actual heavy lifting in a retreat environment, allocating sufficient time for discussion of the current environment (higher education; campus; institutional challenges/opportunities; foundation-specific objectives, etc.) and setting expectations. The primary objective of the retreat will be the creation of a "strategic intent"—the combination of mission, vision, guiding principles, and overarching goals and objectives.
In getting started it is important to give a disproportionate amount of time in posing and gaining consensus on the following three, strategic questions: Why do we exist? What do we aspire to be? Who are we?
In addressing the first of these you will establish the essence of what you do—in other words, the purpose of your foundation. That will translate to a clear articulation of mission. As you focus on the second, you have the opportunity to dream, to aim high and eventually create an achievable and inspirational vision for the future. In answering the last question, you and your board will create a set of guiding principles through which you hold each other accountable and to which you recruit other highly motivated volunteers. Finally, you will identify a set of quantitative and qualitative measures of effectiveness. Each needs to be tested for relevance, whether it is measurable and achievable. These provide your overarching goals and objectives. Although it may take multiple  half-day or full-day sessions and follow-up iterations and vetting of the work product. When done well, the board and staff will have a direction, map, and milestones for moving forward in strategic alignment.
In closing, keep in mind that foundation time and resources are always precious and limited.  In the world of pragmatic strategic planning, the advice of General George S. Patton may be appropriate:
"A good solution applied with vigor now is better than a perfect solution applied ten minutes later."
====================================================
George P. Watt, Jr.,  is an AGB senior fellow and senior consultant.  
[Learn more about strategic planning and highly effective board governance and please reach out to AGB Consulting by email any time]
Related Resources
Foundation Leadership Forum Workshop: Strategic Planning and Alignment – REGISTER NOW
The traditional strategic planning process can pose special challenges for Foundations – especially to those that are not wholly autonomous and/or whose organizational, investment, fundraising and operational priorities are largely informed by institutional objectives. This workshop on Wednesday, Jan. 27 during our annual Forum event will touch on planning, mission, identifying appropriate goals & objectives and assuring strategic alignment. Bring your ideas and your own strategic experiences/challenges to join veteran Institutional/Foundation Leaders in mapping out the right approach.
Strategic Thinking and Planning in Higher Education: A Focus on the Future, an AGB book by Larry D. Shinn (2017)
"Strategic Planning in Unsettled Times: Effective Strategies for Institutional Leaders," an AGB Webinar on Demand, February 27, 2020
Opinions expressed in AGB blogs are those of the authors and not necessarily those of the institutions that employ them or of AGB.
Share on LinkedIn