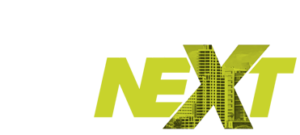 Foundation Leadership Forum 2020
January 26-28, 2020 ❘ Manchester Grand Hyatt ❘ San Diego, California
AGB bases its pricing on the best value for attendees in consideration of costs associated with delivering a world-class event. It's proven that shared learning leads to shared implementation, so AGB encourages teams to register to maximize your impact, back on campus and in the boardroom. As such, group pricing is deliberately designed to be the best option for significant savings.
On-line registration is no longer available.
Registration for the Foundation Leadership Forum will be available on-site at the Manchester Grand Hyatt beginning Saturday, January 22, 2020 – 3:00 pm – 6:00 pm. Location: Palm Foyer. For further assistance please contact the AGB Registrar at Registrar@agb.org
AGB members who attend individually or with a group from their board receive a discounted rate. To receive the group member rate the foundation board must be an AGB member and participants must register at the same time in groups of three or more. Rates are per participant.
The hotel rate is not included in your conference registration fee. You are responsible for making your own hotel reservation. Click here for rates and booking information.
Early Bird Price – Individual Member
EXPIRED
Early Bird Price – Group*
EXPIRED
Regular Price – Individual Member
Regular Price – Group*
SAVE
*3 or more, Members Only. All members in the group must be registered at the same time.
Nonmember Price – Individual
For Nonmembers
If you are not currently an AGB member but want to take advantage of member pricing, contact Matt Stevens, AGB's director of membership outreach.
Key Dates
Online registration runs August 12, 2019 to January 20, 2020.
Early bird registration has expired.
No refunds for cancellations after December 20, 2019 (see details below).
Cancellation Policy
All cancellations and requests for refunds must be submitted in writing to cancellations@agb.org and will be processed after the meeting. Requests for refunds must be received by 5 pm on December 20, 2019, to receive a full refund minus a $25 cancellation fee. No refunds will be issued for registrants who cancel after December 20, 2019. If you are unable to attend, a substitute is welcome in your place at no additional charge. AGB is not responsible for cancellations due to airline disruption, inclement weather, or schedule changes.
Group Discounts: If a cancellation causes the group to fall below the required three registrations the refund will be issued minus the discount benefit received by the original group.