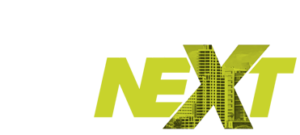 Foundation Leadership Forum 2020
January 26-28, 2020 ❘ Manchester Grand Hyatt ❘ San Diego, California
"Increasingly, public institutions are looking to foundations with ever greater expectations.

What will it take—not just to respond to these expectations—but to lead?"
The team at AGB has developed a program designed to be compelling and enriching. Incorporating feedback from members and advisors from the institutionally related foundation (IRF) community—as well as our own research on the trends, topics, and most pressing issues facing IRF leadership—we have been guided by the following thematic narrative:
Public higher education is at an inflection point. We've arrived here after years of low state funding, ever-diminishing enrollments, and increased scrutiny from stakeholders looking for return on their investments. These issues are not new to IRF leaders, but the resulting financial pressures over the past decade are exacerbating tensions between IRFs and the institutions they serve.
The good news is that these pressures are also inspiring innovation. Foundations that support public universities and colleges are adjusting and adapting to align with and meet the needs of their institutions amid the rising cost of higher education and the need for affordability, access, and job-ready graduates.
Four thematic tracks for this year's program:
1. Together: Inclusion, Partnership, and Trust
Fulfilling the mission of your foundation depends on a lot of moving parts working in harmony. High-performing foundations:
Harness the power of inclusion (and the diversity that it brings);
Focus on partnership with the institution they serve and others who share in their mission;
Embrace practices that model an unwavering commitment to earning and maintaining the trust of their stakeholders.
2. The Business of Foundations
As IRFs respond to ever-increasing demands for funding, the business of foundations is becoming increasingly complex and layered. Foundations at various stages of evolution will benefit from sessions that address a spectrum of challenges related to investing, endowments, risk, and financial management.
From nailing the fundamentals to transcending traditional models, participants will not only learn from the tried and true but from the new and transformative as well.
At its core, AGB is a trusted and proven source of governance education and thought leadership. The way we see it, you can't get too much of a good thing.
Leading successful boards starts with a solid foundation in governance principles. Forum 2020 will be serving up "governance undiluted" for current and aspiring foundation leaders with sessions that explore how to address common challenges with solutions and best practices.
4. Transitions and New Beginnings
Whether you are stepping into a new role or handing the torch to a successor, whether your board is planning its future or responding to abrupt external forces, leading through change is both art and science. Bold or measured, planned or spontaneous, transitions and new beginnings hold the promise of charting new territory while laying the groundwork for the future.