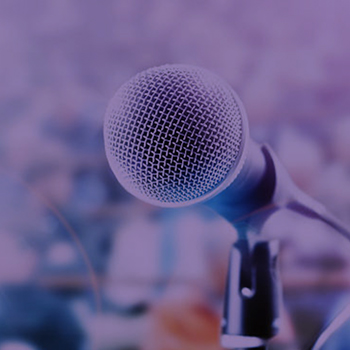 Hamas' attack on Israel and the war that has ensued since last week has prompted diverse approaches to an array of action and communication imperatives for college and university leaders:  
Messaging to, and dialogue with, concerned students; 

 

Support of faculty and staff of diverse ethnic, religious, and geopolitical backgrounds; 

 

Defense of academic freedom, as well as the rights of students and employees to speak as citizens; 

 

Engagement with alumni and others that addresses expectations of presidents as stewards of community; and 

 

Mission pursuit in the production and dissemination of knowledge, and demonstration of the institution's value to society. 

 
This AGB roundtable discussion features insights from AGB senior leadership such as:  
Whether and how boards should preview or co-sign institutional communications vis-à-vis the above list, or speak independently from the chief executive; 

 

What boards can do to add value in dealing with crisis situations while remaining in a governance, rather than managerial, role; and 

 

How boards can support their president before, during, and after moments demanding extraordinary leadership, such as this. 

 
Share Feedback
Moderator:
Cristin Toutsi Grigos, senior vice president and chief content and program officer, AGB; board member, Association for Collaborative Leadership
Speakers:
Ellen Chaffee, interim president and CEO, AGB; former trustee, Des Moines University; former president, Valley City State University and Mayville State University  
Thomas Hyatt, general counsel, AGB; trustee, Roosevelt University 
Mary Papazian, executive vice president, AGB; former president, San José State University, and Southern Connecticut State University; trustee, Haigazian University 
Key takeaways for board members and chief executives:
Ensure that the institution has an effective institutional communications plan that includes consideration for board and community perspectives.
Consider if or when boards should review statements from leaders, with timing in mind.
Consider whether board members can leverage relationships with community and campus stakeholders.
The communications plan should include opportunities to gather feedback and perspectives, before if there is time, but certainly after a statement is released.
The president is the institution's chief communicator.
Boards should not typically issue a separate statement from the chief executive. The board and president may decide to issue a joint statement in extraordinary circumstances, but the implications and ramifications should be well understood prior to publication.
Consider the key objectives of the communication, and recognize that any communications should be paired with action.
What is the purpose of the statement—does it enable respectful discourse? Does it support student health and belonging?
Statements should be authentic, and they should align with institutional values. Trustees that may have fundamental disagreement about those values should take a hard look at whether they can serve effectively as board members.
Discuss with the chief executive any necessary follow-up. For example, does the institution need to invest in counselors, designated space for dialogue, or increased safety measures?
Share on LinkedIn