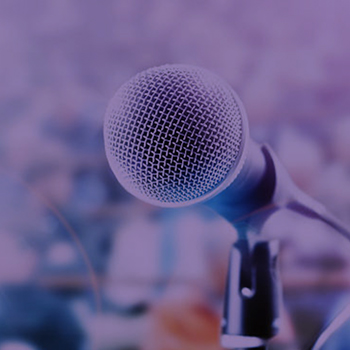 Paul Friga, PhD, is our AGB Consulting practice area leader for strategic transformation of public higher education and the clinical associate professor of strategy at the Kenan-Flagler School of Business at the University of North Carolina at Chapel Hill.
About the Strategic Transformation Workshop Series:
Public Higher Education is under assault. Dramatic decreases in resources, questions about value-add, new demands from students. COVID 19 has pressured institutions to revisit their strategies and priorities. AGB Consulting, in collaboration with The Chronicle of Higher Education and SHEEO, is proud to present this innovative twelve-part workshop series to "help leaders lead" and transform their institutions for long-term success, exclusively for public institution board members and presidents. The complete webinar series is now available on demand.
Public Higher Ed has not changed significantly over the past five decades. Macro forces such as decreasing resources, increased accountability, new student demands, and new technologies are demanding major changes in the entire operating model.
Watch this Webinar On Demand→
Public higher education is under assault. Recent research suggests that higher education could experience a $183 billion hit to resources due to COVID with universities losing 14% of revenues thus far. To make matters worse, many states are just calculating their own lost revenues which will affect discretionary state support to public higher education.
Watch this Webinar On Demand→
The taboo topic on many campuses is academic spend. There is no doubt that public colleges and universities are going to be forced to look into cuts in academic spend and program reviews as a result of decreasing resources for public higher education.
Watch this Webinar On Demand→
Every industry, with the exception of higher education and perhaps healthcare, use continuous improvement to lower base operating costs every year. In public institutions we have seen dramatic increases in administrative spending over the past few decades, even after the great recession. The result has been higher tuitions and unsustainable student debt.
Watch this Webinar On Demand→
Incremental budgeting is the most common form of budgeting in higher education, but it is not appropriate in a dynamic environment like what we are experiencing today. It is time for public colleges and universities to consider zero based and value-based budgeting and a more wide-spread use of RCM (Responsibility Center Management) and begin to think of the bottom-line impact of key decisions.
Watch this Webinar On Demand→
One of the most common tools that public institutions have been using over the past few years to streamline operations and save money is consolidation and centralization.
Watch this Webinar On Demand→
It is important for public boards and cabinets to remember their long-term visions and not get caught up in the urgent and short-term issues at their institution. A properly defined vision that has a clear north star with differentiation and success metrics serves to ensure proper prioritization and resource allocation.
Watch this Webinar On Demand→
There is a well-documented enrollment cliff coming over the next 7 years and it will have great effect on public higher ed, which serves the vast majority of students in our country.
Watch this Webinar On Demand→
It is time for a fresh look at your public institution's governance structure – including the board and the cabinet. Do we have the right structure, people, skills and design for success? And why do we have so many vice chancellors and vice provosts on our campus?
Watch this Webinar On Demand→
Scenario planning has become common place in higher education and a related tool, financial forecasting is next.
Watch this Webinar On Demand→
Long considered a point of tension, the best public institutions are finding ways to not only get along with your system and state legislature, but to capitalize on it.
Watch this Webinar On Demand→
Our final session in the series is a look forward for public higher education. Watch Dr. Paul Friga, expert in higher education strategy and leader of AGB Consulting's practice area: Strategic Transformation of Public Higher Education, discuss what higher ed will become 10 years from now and how do we start operationalizing that today. We need to increase the time that boards spend on these kinds of topics, rather than operational issues. The most pro-active universities and colleges will shape the future, not be shaped by it.
Watch this Webinar On Demand→
Share on LinkedIn