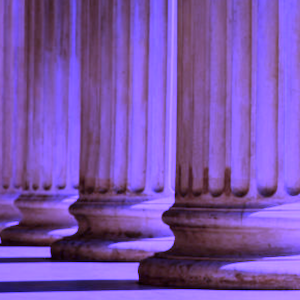 On July 14, 2020, U.S. District Court Judge Allison D. Burroughs announced that the government would rescind the July 6 directive and ICE will adhere to the to the March 13th guidance that allowed international students to stay in the country should their institutions need to offer online education only due to the pandemic. This decision is a victory for higher education and international students across the country. Should ICE attempt to reintroduce any kind of modified directive that would negatively affect campus constituencies, AGB will be sure to notify our members. AGB would like to thank those who worked with their institutional leadership to champion the needs of students with Congress and the rest of the federal government.
The U.S. Immigration and Customs Enforcement (ICE) announced it will issue a temporary final rule that would prevent international students from studying in the U.S. if their academic program takes place entirely online. International students taking fully online classes would be prohibited from entering the country, and those currently in the U.S. would be deported or forced to transfer to other institutions of higher education offering in-person or a hybrid of in-person and online courses. Institutions are now required to notify the U.S. Department of Homeland Security's (DHS's) Student and Exchange Visitor Program (SEVP) no later than July 15, 2020, whether they will be entirely online or will not reopen for the fall semester. Institutions that will offer in-person or a hybrid between remote and in-person will have to notify SEVP by August 1. Given the consequences that this rule will have on students and institutions, it is crucial that board members contact members of the House and Senate, in coordination with presidents and other institution/system leaders, to prevent the implementation of this rule.
Advocacy:
Congress should urge the Department of Homeland Security (DHS) to withdraw the July 6 Immigration and Customs Enforcement (ICE) rule regarding international students. If DHS is unwilling to withdraw the directive, Congress should swiftly pass legislation that grants needed flexibility to institutions during the global pandemic to permit new and returning international students to take classes in various formats—online, in-person, or a hybrid of both—whether students are located inside or outside the United States during the upcoming 2020-21 academic year. Find a list of community talking points to assist advocacy efforts here.
What Board Members Need to Know:
On March 13, 2020, DHS issued guidance regarding the online study policy for the spring and summer semesters. The guidance said that international students could "participate in online or other alternative learning procedures…' [counting]… 'toward a full course of study" due to the COVID-19 pandemic. This guidance meant that international students with F-1 or M-1 visas could take multiple online courses while maintaining their lawful status during the COVID-19 emergency (typically, international students are restricted from taking more than one online course per semester). However, the new temporary final rule is expected to directly contradict this previous guidance. The rule was not only a surprise to the higher education community, but also provides extremely little time and flexibility for students and institutions to change paths during a global pandemic.
Harvard University, the Massachusetts Institute of Technology, and Northeastern University have banded together to sue the administration in an effort to block the rule from taking effect. AGB and 71 higher education associations signed onto an amicus brief in support of this challenge. Additionally, John Hopkins University, the University of California System, the California Attorney General, and seven international graduate students have also filed suit in the last few days. AGB joined the higher education community in a letter requesting that DHS Acting Secretary Chad Wolf not implement the rule and afford institutions greater flexibility that fits the needs of their campus constituencies
Why This Issue Is Important:
There is no question that this rule will have a detrimental effect on the more than one million international students who are already enrolled in college or plan to do so in the fall. Many may choose not to continue their studies altogether. Those planning to enroll this fall may decide to enroll at a university in a more welcoming country. Additionally, international students who are already in the U.S. and ordered to leave may also find that their home country has closed its borders to travel from the United States. Further, the rule is a potential catastrophe for international students who begin their semester at a campus conducting in-person instruction, but that is forced by changing public health circumstances to shift back to online as happened to virtually every institution in the spring. Students may not have anywhere to go.
The rule deprives institutions of the flexibility necessary to make responsible decisions about reopening safely in ways consistent with their academic missions, student bodies, and campus and local public health environments. While ICE had stated the prior guidance's flexibility was going to apply throughout the current pandemic, these harsh and inflexible mandates come just weeks before campuses are set to reopen in various forms, and include extremely short deadlines to inform DHS of their operational status for the fall, which interfere with administrative and academic planning while creating confusion.
This rule will add another layer of uncertainty in terms of admissions, student retention, course offerings, and revenue. It will exacerbate the existing strains that institutions are facing due to the COVID-19 pandemic. Further, news reports indicate that some students are already being prevented from entering the country.
Questions for Board Members:
How would the implementation of this rule affect your institution's culture, academics, research, and financial stability?
Has your institution made a decision whether to be all online, blended, or all in-person in the fall? How will the rule affect that decision?
If your institution is opening with a hybrid of in-person and online learning, how will your institution counsel international students who are worried about a change to all online learning later in the fall?
If your institution is providing only online learning opportunities, will you allow international students to defer for a year and/or maintain their academic status with your institution?
Additional Resources:
Share on LinkedIn