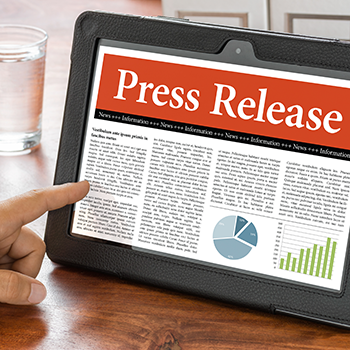 For Immediate Release
CONTACT:
Morgan Alexander
media@agb.org
202-776-0853
WASHINGTON, DC (April 14, 2020)—The Association of Governing Boards of Universities and Colleges (AGB), the premier organization advocating strategic board leadership in higher education, today published the AGB Board of Directors' Statement on Justice, Equity, and Inclusion, and Guidance for Implementation.
This new AGB Board of Directors' statement calls on boards to place the values of justice, equity, and inclusion (JE&I) at the heart of their discussions and actions, and to make a concerted effort to recognize and remove barriers that prevent people of color and other marginalized groups from receiving the full benefits of higher education. To help boards achieve these goals, the document explores the relevance of such values at the institutional level and beyond, while also highlighting strategies that will prepare boards to lead their institutions in addressing systemic racism and other forms of discrimination.
The statement's guidance comes in the form of strategic recommendations and suggested questions for boards, presidents, senior leaders, faculty, and administrators. Given the many needs and differences among institutions, the questions are designed without a specific solution in mind. Rather, they should lead boards to have substantive conversations that advance the institution forward.
Recommended strategies include:
Develop and apply an equity lens in the board's governance structures and processes.
Apply a justice, equity, and inclusion lens throughout the institution.
Contribute to social justice and equity in the community in which the institution is located.
The statement highlights practical advice within this framework. For example, following the lead of institution leadership and in collaboration with the campus community, boards can engage in the exercise of identifying outcomes that, if pursued and achieved, would affirm the institution is inclusive, socially just, and educationally equitable. Boards can then use the outcome of that exercise to guide them when making decisions around future institutional priorities.
The AGB Board of Directors' Statement comes at a tumultuous time for higher education due to a host of factors, ranging from the effects of the COVID-19 pandemic, demographic and enrollment fluctuations, and increasing skepticism regarding the relationship between higher education and minority populations.
For example, according to a Gallup survey report, Black and Hispanic students were more likely to say that the pandemic would affect their ability to graduate. According to the National Student Clearinghouse Research Center, the largest undergraduate enrollment declines in the 2021 spring semester versus the previous year were Native Americans and international students, both in the double digits. This kind of trend data is critical for institutions to understand and address.
"Boards understand the basic truth that justice, equity, and inclusion are fundamental to the future of our institutions. But understanding how to practically promote the culture and processes necessary for an inclusive environment is difficult for all of us," said Dr. Shauna Ryder Diggs, AGB board chair and regent emerita, University of Michigan. "This statement provides the thought-provoking questions that boards and leadership teams should consider and tailor to their institutions. During this unprecedented time of the pandemic, utilizing the full talents in our diverse student, staff, and faculty body is paramount and eliminating the barriers to this end is critical. Integrating these values into an institution's overall strategy means that more students will find success and that more institutions will be ready for the sea changes that are already transforming higher education. The statement is a message from AGB's Board of Directors: don't treat these values as separate from your other goals. They are deeply connected."
The board statement is but one of several new resources from AGB as part of its Justice, Diversity, Equity, and Inclusion (JDE&I) Initiative. Other materials include an FAQ guide, Trusteeship magazine articles, and a toolkit for institution, system, and foundation boards. AGB also has a consulting practice area to provide tailored support to the specific needs of individual institutions. JDE&I is a focus of several sessions at the 2021 National Conference on Trusteeship, happening now (April 12–14).
"The values of justice, equity, and inclusion are integral to students' success and the long-term vitality of institutions, and AGB is committed to empowering board members to serve as strategic partners with their presidents and leadership team members," said Henry Stoever, AGB president and CEO. "AGB has promoted the need for boards to better understand the campus climate, the importance of diversity inside and outside the boardroom, and the need to create opportunities to hold difficult conversations. Demonstrating leadership on these issues is a critical part of the board's fiduciary responsibilities as showcased in AGB's Principles of Trusteeship."
The statement also includes an appendix of important definitions so that board members can enjoy a shared vocabulary, and a list of sample benchmarking tools to measure progress.
About AGB 
The Association of Governing Boards of Universities and Colleges (AGB) is the premier membership organization that strengthens higher education governing boards and the strategic roles they serve within their organizations. Through our vast library of resources, educational events, and consulting services, and with 100 years of experience, we empower 40,000 AGB members from more than 2,000 institutions and foundations to navigate complex issues, implement leading practices, streamline operations, and govern with confidence. AGB is the trusted resource for board members, chief executives, and key administrators on higher education governance and leadership.
###
Share on Twitter