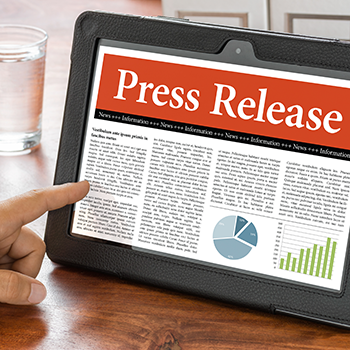 For Immediate Release
CONTACT:
Morgan Alexander
media@agb.org
202-776-0853
WASHINGTON, DC (October 28, 2020)—The Association of Governing Boards of Universities and Colleges (AGB), the premier organization representing higher education governance, has announced a new initiative on justice, diversity, equity, and inclusion (JDE&I). The JDE&I Initiative will play a central role in AGB's evolving efforts to support governing boards in becoming more thoughtful and strategic, a transformation that must occur if these boards are to surmount short- and long-term challenges ranging from the coronavirus pandemic to public calls to rectify racial injustice.
AGB made this announcement through a press statement on its website, highlighting the current environment and the association's responsibility for advancing JDE&I internally and externally in higher education. AGB will develop new services, publications, and convenings focused on promoting JDE&I both at the board level and throughout campus communities. These themes will be major subjects at the upcoming Foundation Leadership Forum (Jan. 25-27, 2021) and the National Conference on Trusteeship (April 12-14, 2021). Shaun Harper, PhD, Provost Professor at the University Southern California and president of the American Educational Research Association, will deliver the National Conference's keynote session, "Govern for Racial Equity: A Challenge for Boards." AGB has also released a communication regarding President Trump's recent executive order on race and sex stereotyping, including resources to support institutions that are considering the order's impact on JDE&I training on campus.
According to the 2020 AGB Trustee Index, less than half of respondents believe that diversifying their board along race, gender, or occupational background is very important. However, more than 60 percent believe that it is very important to diversify board members' skills and abilities. In a recent Trusteeship magazine article, two experts explained why board diversity is important to successful outcomes. According to a survey of gender diversity in higher education and healthcare institutions, female board members were more likely pay attention to different issues—such as health, safety, and various student services—and offer different contributions to board discussions. Breadth of board member makeup and experience will be an increasingly crucial element for effective boards, especially as the National Center for Education Statistics indicates that the student population enrolling in higher education grows more diverse with each passing year.
"I see this initiative as critical to every facet of our work," said Henry Stoever, AGB president and CEO. "We want boards to remain focused on success for all students that enroll in their institutions, and that could prove impossible if they don't recognize the importance of justice, diversity, equity, and inclusion. Boards that don't prioritize JDE&I at the highest levels will find themselves mired in challenges that could have benefited from diverse perspectives and innovative proposals to address concerns. We in higher education need to do more, and my team and I are ready to do our part."
Carlton Brown, EdD, will guide AGB's work for this initiative. A former president of Savannah State University and Clark Atlanta University, he currently serves as an AGB senior fellow and consultant. Throughout his career, Brown has championed JDE&I on and off campus, and he brings immense experience to the initiative's work. As part of his responsibilities, he will guide all efforts, meet with key stakeholders and subject-matter experts, and oversee the creation of resources for AGB members. Kim Bobby, EdD, will serve as senior advisor, focusing on AGB's internal policies and practices. As former inaugural chief diversity officer at the University of Puget Sound, she worked collaboratively with members of the university's board, senior staff, and campus community to provide leadership for institutional diversity, equity, and inclusion initiatives. She has served as an AGB Search consultant since 2017, notably assisting institutions in searches for cabinet-level positions overseeing diversity, equity, and inclusion on campus. Both individuals understand the value that JDE&I brings to the work of governing boards and their institutions.
"In my time as an administrator, a college president, and a consultant, I've noticed a trend that organizations will quickly mobilize to address an issue identified by the public," Brown said. "But as time goes on, new issues dominate the headlines, the public moves on, and the organization loses focus. AGB and I are determined not to follow that same path. We believe that JDE&I must become programmatically and strategically central to the work of higher education. We're in it for the long haul, for the benefit of students, families, presidents, boards, and everyone invested in higher education."
Toward that end, AGB is taking steps to review its own culture, policies, and guidelines. Brown and Bobby lead an internal working group dedicated to understanding JDE&I in the context of higher education and society at large. This group will assist in making recommendations for new resources and events. Additionally, Brown and Bobby are gathering feedback from AGB board members, staff, and other outside higher education experts.
Bobby said, "From the beginning, it was clear that if AGB is going to ask institutions to commit more to JDE&I, then we need to lead from the front. Being authentic is part of the process, and that means holding up a mirror to ourselves. So far, my conversations with board members, staff, and other members in our working group have been incredibly candid and transparent. It's a great foundation. Everyone is committed to this work."
The JDE&I Initiative is one component in AGB's efforts to advance higher education board governance in light of concerns over the traditional institutional business model and ongoing sector trends. Another component, the Principles of Trusteeship Project, seeks to identify the characteristics and conduct that define exemplary board members. Considered together, the outcome of these efforts will demonstrate why and how effective governing boards must do more if their institutions are to find success in the coming decades.
About AGB
The Association of Governing Boards of Universities and Colleges (AGB) is the premier membership organization that strengthens higher education governing boards and the strategic roles they serve within their organizations. Through our vast library of resources, educational events, and consulting services, and with nearly 100 years of experience, we empower 40,000 AGB members from more than 2,000 institutions and foundations to navigate complex issues, implement leading practices, streamline operations, and govern with confidence. AGB is the trusted resource for board members, chief executives, and key administrators on higher education governance and leadership.
###
Share on LinkedIn