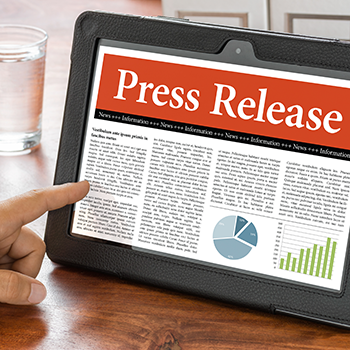 For Immediate Release
CONTACT:
Morgan Alexander
media@agb.org
202-776-0853
WASHINGTON, DC (April 6, 2021)—The Association of Governing Boards of Universities and Colleges (AGB), the premier organization advocating strategic board leadership in higher education, today unveiled the results of the 2020 AGB Survey of Board Professionals. The board professional, designated as the primary individual who supports the governing board, is the critical liaison between the board and other key leaders on campus. Overall, the study showed a marked progression in respondents' perceptions of the job's complexities and responsibilities compared to five years ago, in part due to the impact of the COVID-19 pandemic on higher education.
Specifically, when asked whether or how the complexity of their role had changed over the past five years, respondents' most common response was that their boards had requested an increased level of information (58.8 percent). The next most common answer was "increased number of responsibilities for the role" at 54.8 percent. Some respondents used the free response comment area to outline the impact COVID-19 has had on their workload, including quickly adapting to the virtual meeting environment. Other reasons offered were a greater emphasis on shared governance and increased expectations from board members for the board professional to provide guidance on complex governance matters. Only 7.9 percent believed that the level of complexity in their job had remained the same. These responses mirrored answers captured in an earlier, separate snapshot survey, COVID-19's Effects on Board Professionals.
"The roles of board professionals are critically important to empower board members to serve as strategic thought partners with their presidents and senior executives. It is no surprise to hear from board professionals that their work has become more complex," said Henry Stoever, AGB president and CEO. "Higher education is facing significant headwinds, and boards are collaboratively working with their leadership teams to position their institutions as unique assets focused on student success and long-term financial viability. Boards rely on the president's staff, especially the board professional, to support them in this critical work. I commend board professionals for rising to the challenge."
Among other findings, the board professional role remains mostly homogeneous in terms of demographics. Consistent with previous surveys, the majority of respondents were women (84.3 percent), White (84.1 percent), and older (59.5 of respondents were over the age of 50). At the same time, board professionals appear to have arrived at the role from across the institution, hailing from academic-related positions, administrative/special/executive assistant positions inside and outside higher education, and legal staffing positions, among others. A majority are recruited from within the institution; only 8.1 percent of respondents said they were recruited from a national search. AGB hopes this information will encourage higher education executives to broaden their applicant pool so that institutional leadership can better reflect an ever more diverse society. The information will also be useful in AGB's new Justice, Diversity, Equity, and Inclusion Initiative.
"The data suggest that while women are well-represented overall, institutional hiring pools need more critical examination in terms of who is included—and who is not included—in them," said Lesley McBain, AGB director of research. "The board professional position tends to be held by long-serving and experienced employees but does not have a clearly defined career pathway, unlike tenure-track faculty positions. So, while individual board professionals' career backgrounds vary widely, the demographic results' consistency over the last several surveys suggest the lack of diversity in the role has systemic roots instead of being unique to the board professional position."
The survey, performed every five years, is intended to offer data and insight into the role of the board professional across large, small, public, private, four-year, and two-year institutions, as well as institutionally related foundations and public university systems. In 2020, more than 220 active board professionals responded to the survey, a 19 percent response rate.
AGB members can download the 2020 AGB Survey of Board Professionals here.
About AGB 
The Association of Governing Boards of Universities and Colleges (AGB) is the premier membership organization that strengthens higher education governing boards and the strategic roles they serve within their organizations. Through our vast library of resources, educational events, and consulting services, and with 100 years of experience, we empower 40,000 AGB members from more than 2,000 institutions and foundations to navigate complex issues, implement leading practices, streamline operations, and govern with confidence. AGB is the trusted resource for board members, chief executives, and key administrators on higher education governance and leadership.
###
Share on LinkedIn