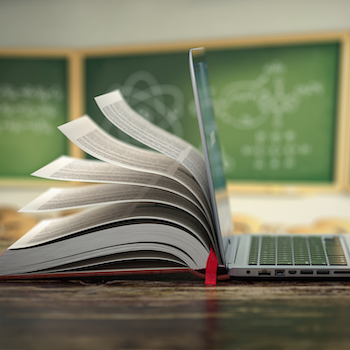 I enjoyed learning with many of you earlier this week during AGB's first-ever virtual National Conference on Trusteeship. I was pleased to witness nearly 1,000 AGB member attendees engage in this complimentary event.
As your institutions and foundations adapt to and evolve through the COVID-19 pandemic, strategic governing boards will play a vital leadership role in reshaping the future. AGB is here to help you with practical resources, services, and counsel provided and shaped by experienced higher education governance leaders.
The purposes of this email are to:
Share highlights from this week's virtual 2020 National Conference on Trusteeship;
Share the latest AGB resources to help you address COVID-19 and its myriad effects on boards' oversight role;
Announce the launch of three new publications;
Announce the recipients of AGB's 2020 Nason Awards; and
Remind our board professionals of next week's virtual Workshop for Board Professionals.
Watch Highlights of the 2020 National Conference on Trusteeship
Earlier this week, AGB members gathered virtually for keynote speakers, panel discussions, and other educational sessions at our 2020 National Conference on Trusteeship. AGB members can now access recordings of all sessions including:
"Higher Education Beyond Borders," during which Jeffrey Bleich, trustee, Amherst College and former board chair, California State University System; Lawrence M. Schall, president, Oglethorpe University; John Sexton, president emeritus, New York University; Laurene Sperling, vice board chair, Duke University; and Shauna Diggs, AGB board chair and regent, University of Michigan, discussed what it means to uphold our responsibilities to the global economy and society. The session reinforced the important roles that strategic governing boards play in helping institutions adapt to and innovate through the current crisis. My key takeaway from this session: While the future of higher education will likely be different from the past, the ingenuity, creativity, and brilliance for which these institutions are known will enable many to thrive in a post-COVID-19 world.
In two sessions on crisis management, Terry MacTaggart, former chancellor, University of Maine System and Minnesota State University System and an AGB senior fellow, discussed how strategic governing boards can develop an advanced level of sensitivity and readiness to prepare, respond, and recover from crises.
In the closing plenary, Nathan D. Grawe, economist, professor at Carleton College, and author of Demographics and the Demand for Higher Education, gave his thought-provoking forecast on the effects of the population shift for colleges and universities. An expert panel including Grawe; Angel Perez, vice president for enrollment and student success, Trinity College; and Molly Seals, trustee, Youngstown State University, provided insights and discussed how institutions are preparing to navigate through anticipated enrollment declines.
New AGB Resources on Risk Management and Enrollment Management
AGB has released three new publications that offer timely, actionable guidance to help you navigate the current crisis:
Risk Management: An Accountability Guide for University and College Boards, Second Edition – Veteran trustee and university leader and current president and CEO of United Educators Janice M. Abraham offers specific guidance for boards to help them foster a culture that embraces and prepares for risk, and for senior administrators to help develop and support the board in providing appropriate oversight.
Understanding Enrollment Management – As institutions contend with the long-term implications of COVID-19 on enrollment, Don Hossler and Jerome Lucido explain what boards need to know about enrollment management, why it matters, and how the board can work with the administration to ensure that appropriate attention is paid to this critical element of the university business model.
Top Strategic Issues for Boards 2020-2021 – This biennial resource for trustees provides an in-depth overview of the most pressing issues facing colleges and universities today. This resource is focused on helping boards prepare for further market disruption, strengthen impact, and restore public confidence in higher education.
These publications are complimentary to members in electronic form and are available in print from our AGB Store. These and other resources in our COVID-19 resource center offer current, actionable information to help your board gain knowledge and confidence as we navigate the implications of this pandemic.
Congratulations to These Exemplary Boards!
Congratulations to the following six boards that have been selected to receive the 2019-2020 John W. Nason Award for Board Leadership.
The AGB Nason Award, established in 1992, is presented in partnership with TIAA to higher education governing boards that demonstrate exceptional leadership and innovation. This year's honorees were chosen from among more than 30 nominations illustrating the critical work of boards from public and private institutions, statewide systems, and institutionally related foundations. Learn more about AGB's Nason Award at AGB.org/Award.
Workshop for Board Professionals
We will host our first-ever virtual Workshop for Board Professionals next week – April 14-15, 2020. This event is complimentary for all AGB members and is designed for professionals in higher education who support boards of trustees in such roles as assistant to the president, general counsel, secretary of the college, assistant secretary of the board, vice president, and chief of staff. The program is so relevant and timely that board members and key administrators may want to view selected sessions.
In closing, let me emphasize the vital role you play in shaping the future. While this pandemic is creating substantial loss and pain around the world, this crisis can also empower us to strengthen higher education and plot a new path for the future. The entire AGB team is here to help.
Share on LinkedIn